The Voice of the Community is a monthly blog recapping the XM Professionals Network (XMPN) activity and celebrating our members. With over 4,400 members spanning the globe, there is so much knowledge within the community. It's energizing to see members sharing during our monthly virtual meetups and matching 1:1 with fellow XM professionals around the globe in the latest Pro-to-Pro cycle. Some discussion highlights from members this month include:
The XM Institute published some valuable resources for XM professionals this month. Employee experience (EX) has always been critical. Engaged employees are the start of a virtuous cycle that drives better customer experiences and stronger business results. However, the current environment has magnified the importance of EX. Learn more about the five recommendations for modernizing employee experience management here.
XMPN Member Highlights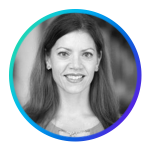 Denise Foxall is the Program Manager, Voice of Customer, at BC Hydro – a Canadian electric utility in the province of British Columbia. Very early on in her career, Denise had the opportunity to work for many successful leaders who understood the value of being customer-centric long before the term became common.  Most of her early roles sat at the cross-section of technology, marketing, and customer service, which made the transition to the discipline of experience management a natural fit. She has always been a curious, creative person, and wanted to be either a diplomat or an architect. She believes experience management is diplomacy in action every day! Denise cannot think of a better career than Experience Management to use all of her skill-sets and enable her to make a positive impact.

What do you enjoy outside of work?

Denise loves

planning great experiences for her family and friends, whether it's a safari in Africa, a fantastic wine tour weekend, or more recently – baking sourdough bread. Additionally, she is a ceramic artist and volunteers in a community pottery studio, and also enjoys training and running long distances.  There's a lot of learning that's applicable to experience management between the creative process of pottery and the discipline required for marathon training! Denise loves books, a good Netflix binge, and is well-versed in the Marvel/Star Wars/Tolkien universes. She can't wait for the world to open up again to travel.

What is your current focus?

Denise is

currently creating a Voice of Customer program at BC Hydro. The company serves 1.8 million customers in most areas of the province and engages with them on a variety of topics and touchpoints. She came onboard BC Hydro a year prior to the pandemic, and once they transitioned to working from home, she was able to support both their customers and employees in ways that accelerated the ability to listen to and act on the insights, delighting the BC Hydro teams she works with. Denise is also helping the organization utilize existing data to prioritize business improvements and works with a cross-functional team to create a more comprehensive customer analytics knowledge center that incorporates the voice of customer and operational data.   

What is a recent success you are proud of?

Denise recently worked with an internal team that had received a number of complaints throughout the year relating to the work they do. She designed a series of sessions, presenting the voice of customer issues and metrics, a refresher on the BC Hydro customer experience principles, and a design thinking session where the teams broke out into groups to workshop the top three complaints using design thinking methodology.  It can be difficult for groups to accept change and want to make improvements, but she was very pleased with the willingness of the team to work through the problems and come up with ideas and solutions themselves. Ownership and accountability are so much more powerful when the solutions come from the teams themselves and are so much more likely to have a positive and lasting impact on customers when it comes from a place of service and empathy. Designing better experiences and inspiring teams to change isn't always a simple process, especially for a complex organization like BC Hydro, but every little change can mean a lot over time.  It's all about the small things!

Why did you join the XM Professionals Network? "The pandemic has exposed me as the introvert I truly am! Often networking is the last thing I make time for, somehow now more than ever in a completely virtual world.  I joined the XM Professionals Network because I want to learn from others, hear stories and perspectives, and be inspired to be better at what I do, but I'm also aware that I might have valuable knowledge that could benefit others.  The virtual meetups are such a fascinating cross-section of professionals, from such diverse backgrounds, competencies, cultures – I always come away having learned something new."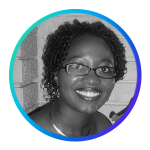 Vicky Maoko is the Senior Manager of Business Process Optimization at Absa Bank, based in Johannesburg, South Africa. She is passionate about XM and believes it helps organizations show they care about their customers by living up to their brand promises and actively paying attention to its stakeholders. To Vicky, prioritizing XM is a major competitive advantage for an organization. It keeps employees connected with stakeholders through the collection, analysis, and sharing of feedback which improves morale and sense of belonging while reinforcing customer loyalty and advocacy.

What is your current focus?

Vicky's current focus is engaging with small and medium enterprises to help adopt digital transformation to facilitate business sustainability. 

What is a recent success you are proud of?

Vicky is proud of her boldness and courage to start up her own consultancy right before the pandemic. While it has been challenging, she's continued to take small steps towards building her practice. 

What do you enjoy outside of work?

Vicky is passionate about learning and sharing. Her personality, lifestyle, and work style are nearly too integrated to separate. Just as much as she enjoys knowledge sharing at work, she does the same outside of the office. She appreciates the life lessons that come with raising her eight-year-old son and the opportunities for new learning that comes with it, including learning to play chess, bocce, and simply sharing time together.

Why did you join the XM Professionals Network? "I was attracted to the XM Professionals Network by what I see as a mutual/shared purpose between myself and the community i.e. passion for personal professional development and knowledge and experience sharing through engagements and dialogues. I am grateful for having an opportunity to engage with people who I would otherwise not be able to engage with due to geographical boundaries, time zones, etc."
September Events Recap
September's Virtual Meetups focused on building your personal brand. XMPN member Carl Sokia, Founder and CEO of Experience Management Solutions, and Bruce Temkin led the discussion on building your personal brand both within an organization and as an individual. 
Carl and Bruce shared their unique journeys building their personal brands. Bruce shared a simple model for building your brand with three key elements: reflect, align and promote.  Members shared how they define their personal brand and the questions that help shape them. Log in to the XMPN Online Forum for an exercise on identifying your "superpower", event recap, corresponding Topic of the Month presentation, and to join the discussion. Not a member? Join us today.
Upcoming Events
The community has a robust set of ongoing activities. Join us for some of these upcoming events:
Use this month to drive action from your Voice of the Customer (VoC) program. October's theme is all about how to use VoC insights to drive action across your organization. The key differences between CX programs that succeed and those that don't are having VoC programs that focus on capturing insights to measure CX, distributing actionable insights, driving improvements based on insights, and ensuring people across the organization have the skills, support, and motivation they need to drive action and results. Watch Moira Dorsey, Principal XM Catalyst's, brief presentation introducing the framework for thinking about VoC and three core competencies that are especially relevant to success

here

. Not a member?

Join us

.

Come hang out with other XM professionals at our Virtual Meetups. We're looking forward to Ethan O'Connor, Sr. Manager of Voice of Customer at Change Healthcare, and Laura Wells, XMPN Community Manager, hosting our October Virtual Meetups on  Wednesday, October 20th at 7pm ET/9am AEST and Thursday, October 21st at 11am ET/5pm CET. Learn more about registering for the meetups

here.

Ethan and Laura will lead the discussion on framing Voice of the Customer (VoC) data as an asset for your organization.

Ask an expert your XM questions. Join Moira Dorsey, Principal XM Catalyst, for a weeklong Q&A session October 25th-29th, 2021 on the XMPN Online Forum. Learn more about Expert Q&A and Moira's expertise here.
About the XM Professionals Network
Launched in April 2020, the XM Professionals Network is a free community for XM professionals who want to learn, connect, advance their careers, and shape the future of the XM profession. Members of the XM Professionals Network can participate in a variety of interactive offerings, such as the XMPN Online Forum, Expert Q&A sessions, Topic of the Month discussions, Virtual Meetups, 1:1 Peer Matching, XM Learning Lab discussions, and, when safe, local in-person events.
The bottom line: Join the XM Professionals Network and take advantage of the many community offerings!
Ashley Elder is the XM Professionals Network Leader with the Qualtrics XM Institute