The Voice of the Community is a monthly blog recapping the Qualtrics XM Institute's community, XM Pros, and celebrating our members.  Over the past two years, we've grown to over 5,000 members across the globe, connecting and sharing best practices in real-time and online. 
We're thrilled to announce the new name of our community, XM Pros! Our new name recognizes the heart of our community- the XM professional. It celebrates and engages the wide range of roles and focuses that make up Experience Management (XM). XM Pros is about you, connecting with a global community of fellow XM professionals to learn, connect, and advance your career.
XM Pros Member Highlight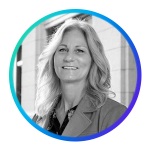 Suzanne Kinney is the Director of Customer Experience at Travelers Insurance, based out of Hartford, CT. Her mission is to understand the hearts and minds of customers, agents, and employees to understand their needs, goals, values, and motivations to optimize experiences that achieve business objectives. Suzanne takes great pride and responsibility in being a customer advocate. 
What is her current focus?

Suzanne focuses on supporting Travelers Voice of the Customer and Voice of the Agent programs, identifying opportunities to improve Customer Experience that streamlines operations and provides business value, and partnering with market segment leaders to implement and monitor the impact of changes.

What is a recent success she is proud of?

Suzanne is proud of using Voice of the Customer data to illustrate customer desire to speak with their auditor vs. email-only correspondence. Her organization's existing capabilities were expanded to enable customers to schedule online appointments and a new workflow was added to assist auditors to manage these appointments. The rollout was phased and monitored and Voice of the Customer data was used to measure CX impact (NPS, CSAT, and Ease) which showed marked improvement over the past 12 months in addition to positive feedback from auditors.



What do you enjoy outside of work?

Suzanne enjoys practicing and teaching Kundalini Yoga, hiking and walking, HIIT classes, and visiting her adult sons in Boston.



Why did you join the XM Professionals Network?

"

To meet a diverse set of CX peers, expand my purview of business challenges and approaches, and deepen my knowledge of topics and tools that hone my skills as a CX professional.

"
December Events Recap
December's Virtual Meetup focused on insights from 2021 to take into 2022. Adam Korengold, Analytics Lead at the National Institute of Health, led the discussion and shared his key takeaways from 2021. 
Adam's three themes from 2021 to take into 2022 were agility, embedding XM into workflows, and combatting data skepticism. The group discussed what they're doing around each of these areas and how they plan to accelerate XM their organizations in 2022. Log in to the XM Pros Online for the Topic of the Month presentation, and to join the discussion. Not a member? Join us today.
The community also hosted the first XM Pros Canadian Regional Event. Geoff Ho, Ph.D., Head of People Research and Analytics, at Rogers, and Benjamin Granger, Ph.D., Head of EX Advisory Services at Qualtrics, led the interactive discussion on the four major EX trends that have emerged and tactical ways to address them as we look to 2022. One major takeaway from the discussion was recognizing data as the best knowledge for XM professionals, as former best practices are not as relevant to the employee experience of the past two years. The group touched on a range of topics including ways to retain people leaders, employee demand for flexibility and safe spaces, belonging as the biggest predictor of engagement, and concepts like wellbeing days. When it comes to employee engagement, what companies do in this time is what people will remember. 
Upcoming Events
The community has a robust set of ongoing activities. Join us for some of these upcoming events:
Kick-off the "Year of Agility" with the XM Institute. As the new year begins, the only thing certain about 2022 is that it will be unpredictable. Organizations need to understand that change will come, and the need for agility will be of the utmost importance. Watch Bruce Temkin, Head of Qualtrics XM Institute, discuss what he expects to see in 2022 and how agility will play a key role in both organizational and XM success in this

brief presentation

.  Not a member?

Join us

to access the full presentation.

Join your fellow XM professionals at our Virtual Meetups. We're looking forward to Matthew Gardner, Director of Customer Insights at the Portland Trailblazers, and Bruce Temkin, Head of Qualtrics XM Institute, hosting our January Virtual Meetups on Wednesday, January 19th at 7 pm ET/10 am AEST and Thursday, January 20th at 11 am ET/6 pm CET. Learn more about registering for the meetups

here.

Matthew and Bruce will lead the interactive discussion on how agility will play a key role in both organizational and XM success.

Ask an expert your XM questions. Join Greg Chase, XM Catalyst, for a weeklong Q&A session from January 24th-28th, 2022 in the XM Pros online forum. Learn more about Expert Q&A and Greg's expertise

here

.
About XM Pros
Launched in April 2020, XM Pros is a free community for XM professionals who want to learn, connect, advance their careers, and shape the future of the XM profession. Members of XM Pros can participate in a variety of interactive offerings, such as the XM Pros online forum, Expert Q&A sessions, Topic of the Month discussions, Virtual Meetups, 1:1 Peer Matching, XM Learning Lab discussions, and, when safe, local in-person events.
The bottom line: Join XM Pros to connect with your peers and take advantage of a variety of community offerings!
Ashley Elder is the XM Pros Community Leader with the Qualtrics XM Institute