Launched in April 2020, the XM Professionals Network is a free community for XM professionals who want to learn, connect, advance their careers, and shape the future of the XM profession. Members of the XM Professionals Network can participate in a variety of interactive offerings, such as the XMPN Online Forum, Expert Q&A sessions, Topic of the Month discussions, Virtual Meetups, and, when safe, local in-person events.
In its first year, the XM Professionals Network grew to over 2,500 members from 74 countries spanning dozens of industries! Members participated in 15 virtual meetups, contributed to 12 Topic of the Month discussions, and had their XM questions answered during 12 Expert Q&A sessions. In the XMPN Online Forum, members came together to ask questions and share best practices, including content recommendations, presenting survey insights to stakeholders, structuring support resources, the value of engagement surveys, and departmental organization.
2020 Events Recap
When the pandemic hit early in the year, the XM Professionals Network launched virtual meetups and Topic of the Month discussions for members to connect and discuss ways to manage and adapt to uncertainty. 2020 was the year many organizations prioritized their XM programs and members were eager to learn more about how COVID changed experience drivers and best practices for accelerating out of a downturn.
Throughout the second half of the year, members convened and discussed ways to keep XM programs action oriented and how to build connections between CX and EX to propel program impact. One of the most popular virtual meetups of the year focused on the myths and merits of NPS in CX, highlighting the benefits of a well-implemented Net Promoter Score program, and the risks when misapplied.
There was a wealth of knowledge and discussion generated from 2020 XMPN events. Log in to the XMPN Online Forum for detailed event recaps and all of the 2020 Topic of the Month Discussions. Not a member? Join us today.
XMPN Member Highlights: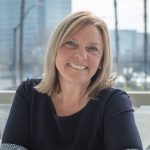 Stacy McGranor is the Customer Experience Program Director at Sharks Sports and Entertainment based out of San Jose, CA. Throughout her career, the two things that have always been of critical importance to her are unforgettable experiences and understanding people, particularly the "what" and the "why" that makes them tick. She spends the bulk of her days bringing significant amounts of joy to the world by discovering ideal experiences and helping deliver them to the right customers at the right time. 
What is her current focus? 

Stacy is

working on crafting what her team has internally dubbed their "Safety Story," which is their way of communicating four key messages with their customers: First, that they are missed. Second, when live events return to their venue, it will be safe for customers to do so. Third, changes being made are to ensure customer safety. Fourth, though there will be changes, customers can trust that game and concert day experiences will still be exceptional.

What recent success is she proud of?

When Stacy's team was in the early stages of planning how they were going to manage Sharks games with either no fans in attendance, or at a limited capacity, there were a large number of decisions to be made that would directly affect ticket holders. The CX/XM team was brought into those conversations very early to ensure the approach was customer-centric and data-driven, leading them to build a full strategic plan. Upon execution, the response from their fans was steeped in gratitude. The overwhelmingly positive reaction was a huge success and a powerful reinforcement of the impact a CX/XM team can have. This success was an enormous boon for Stacy and her team as they are still a relatively new function within the Sharks Sports & Entertainment organization.

What does she enjoy doing outside of work?

Stacy really enjoys playing outside like a kid! For her, that  includes visits to local and national parks, hiking, skiing, and time spent at or on any body of water. She is also an avid reader and aspiring chef and can't wait to get back to attending live sporting events, concerts, and travel. 

Why did she join the XMPN?

"The CX/XM function is still fairly new for us and the XM Professionals Network seemed like it would be the perfect space in which to learn from industry experts and hear different perspectives. Plus, I just love spending time discussing customers, experiences, and behavioral data and I was certain I would find a whole host of individuals who feel the exact same way. Spoiler alert: it is and I did!"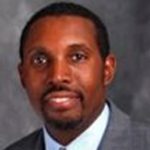 Patrick Harrell is a Senior Consultant, Enterprise Continuous Improvement, at Lincoln Financial Group based in St. Augustine, Florida. With over twenty years of experience leading and consulting high performing teams, being an XM professional is a natural part of his continuous improvement consulting role.
What is his current focus?

Patrick's focus is to look differently at data to mine innovative experience improvement opportunities. 

What recent success is he proud of?

He recently leveraged business facts and data to identify cost saving, time reducing solutions that increased employee efficiency and improved the customer claims experience at his organization. 

What does he enjoy doing outside of work?

Patrick enjoys spending quality time with his family and enjoying outdoor activities like tennis, biking, and golf. 

Why did he join the XMPN?

"To learn from and share my knowledge with my fellow XM professionals."
Rita Simmons is a Senior Program Manager of Customer Experience at Blackline and is based out of Madison, Wisconsin. She fell into CX by chance and quickly realized her passion for breaking down organizational silos and delivering top-notch experiences to customers. With a background in accounting, Rita is analytical, and data driven. As a former customer of her organization, she has empathy and a deep understanding of customer pain points. She is always wearing her customer hat and some at her organization call her "customer obsessed."
What is her current focus?

Rita's focus is getting the CX program off the ground at her current organization in the B2B SaaS industry.

What recent success is she proud of?

During Q4 2020, Rita brought a cross-departmental group of people together to take action on the pain points discovered through a journey map workshop. She successfully broke down silos, increased customer-centricity in the organization, and enabled teams to improve the post-implementation experience for their customers. Although their CX metrics won't show success until Q1 2021, the program gained a lot of momentum. In a post-initiative survey, a cross-departmental participant said "I have learned that we can accomplish so much for our customers if we all work together! I am still so amazed at what we were able to accomplish together in such a short period of time."

What does she enjoy doing outside of work?

Outside of work, you will find Rita hiking in the mountains, reading, and spending time with family.

Why did she join the XMPN?

"I am relatively new to CX and joined the XMPN to network with and learn from others in the industry."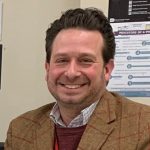 Adam Korengold is the Analytics Lead at the National Library of Medicine based in Bethesda, Maryland. Working in XM is the latest stage of his career that has focused on research and insight generation. From his graduate school training in business and international relations, Adam has always looked at how to "connect the dots" and make findings relevant to the people who are asking for them. At the core, Adam believes XM is all about empathy and understanding the relationships between what you are making and how your customers and stakeholders experience it.
What is his current focus?

In his current role, Adam is focused on bringing the practice of experience management and customer feedback to the National Library of Medicine, one of 27 institutes making up the National Institutes of Health.

What recent success is he proud of?

Adam is proud of the ongoing work and success  embedding customer experience in product teams' workflow which is part of the journey that the whole organization is taking. His organization has made many strides since beginning a National Library of Medicine-wide approach to customer experience research. While there's still a distance to go, he can point to numerous examples where they have helped product owners improve the ways they serve stakeholders through EX.

What does he enjoy doing outside of work?

Adam's experience during the pandemic is that the world has gotten smaller in some ways but it's also been a welcome chance to slow down and discover (or rediscover) interests. He's read things that he's been meaning to for a while, and has rediscovered his interest in baseball by joining the Society for American Baseball Research and doing some research on the relationship between baseball cards and art/design. He's also started to make

paintings with baseball cards

from the 1960s to the present.

Why did he join the XMPN?

"I joined the XMPN because as an XM professional, I deeply value any chance to share and learn best practices while also connecting with peers in the industry."
Upcoming Events:
We've kicked off the new year with January's Topic of the Month presentation from XM Catalyst Benjamin Granger, Ph.D. on Modernizing XM in 2021. XM Professionals have an incredible opportunity and responsibility to guide their organizations into the future. How can trends that emerge from 2020 translate into the design and redesign of experiences in 2021? Learn more about January's Topic of the Month and how to participate here.
We're excited to have the Head of the XM Institute, Bruce Temkin, host our January Virtual Meetups on January 20th at 7pm ET and January 21st at 11am ET. Bruce will lead the discussion on using data to frame influential insights that make an impact on leaders and stakeholders. Learn more and register for the Virtual Meetups, offered at two different times, here.
The bottom line: Join your peers in the XM Professionals Network!
Ashley Elder is the XM Professionals Network Leader with the Qualtrics XM Institute