I recently joined the Qualtrics XM Institute team to lead the XM Professionals Network (XMPN) with the goal of building a thriving global community. I'm a community fanatic. The excitement I feel seeing individuals networking and sharing is comparable to seeing my favorite band live – there's so much energy and connection. For nearly a decade, I've built and scaled communities both in-person and online, and I'm thrilled to bring my experience and passion to the XMPN.

Three months ago, the Qualtrics XM Institute launched the XMPN to connect XM professionals around the world. The XMPN is a free community for XM professionals who want to learn, connect, advance their careers, and shape the future of the XM profession. Members of the XMPN can participate in a variety of interactive offerings, such as the XMPN Online Forum, Expert Q&A sessions, Topic of the Month discussions, Virtual Meetups, and, when safe, local in-person XMPN Chapters.
July was a particularly exciting month for the XMPN. We not only saw great discussions on the XMPN Online Forum and hosted engaging virtual meetups, but membership grew by 25%. We welcomed members from all over the globe, including Brazil, Colombia, Italy, India, Thailand, and Oman! Our new members bring knowledge from many industries such as banking, automotive, government, higher education, and software.
XMPN Member Highlight
July's highlighted members are Jagaa and Alejandra, two members who are making an impact in the XMPN.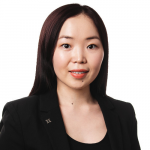 Jagaa is based in Mongolia and leads customer experience development for Unitel. She is excited about the potential to connect with other XM professionals as well as the XM Institute faculty. XM is still a new concept in Mongolia, and Jagaa is eager to learn from others and continue to build upon her knowledge, especially with planning and executing customer listening initiatives.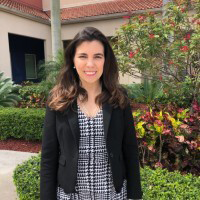 Alejandra is based in Florida and works for Amerant Bank, where she focuses on customer experience. She joined the XMPN as a way to connect with others and learn how other organizations are changing practices during COVID. Alejandra shared content from the XMPN Online Forum with her marketing team to provide them with a background in CX and help support their initiatives. After July's XMPN Virtual Meetup, Alejandra implemented best practices into her organization's call center survey refresh. Be on the lookout for her post in the XMPN Online Forum once the survey refresh is complete.
July Events Recap:
July's Virtual Meetups focused on how customer experience drivers of satisfaction have changed pre-/post COVID-19. XM Catalyst Luke Williams led the discussion, sharing new R&D data reflecting consumer changes in banking, DIY, and quick-serve food industries. View the event recap and add your thoughts to the discussion on the XMPN Online Forum. Not a member? Join us today. 
The Topic of the Month focused on XM Governance and kicked off with a presentation from XM Catalyst, Aimee Lucas. In many organizations, XM programs start up in separate areas across an organization, and the current environment (resulting from the effects of COVID-19) has increased the importance of creating a governance structure across an organization's XM practices. Aimee's presentation explored some of the shifts XM teams make to better coordinate XM efforts across their organizations. XMPN members can view the recording and join the discussion at any time. 
With July behind us, the XMPN has lots of opportunities for members to connect in August. August's Topic of the Month kicked off with a brief presentation on the Enlighten competency, the four types of learning in quantitative and qualitative approaches, and key skills to hone your expertise in enlightening your organization. Learn more about August's Topic of the Month and participate in the discussion here.  
Upcoming Events:
I'm especially looking forward to our August Virtual Meetups which are focused on identifying bias and improving equity in employee experiences. XM Catalyst Moira Dorsey and XM Scientist Cecelia Herbert will lead the discussion, sharing practical ways for EX professionals to look across current data to identify bias that exists in their organization's research. Learn more and register today. I hope to see you there!
The bottom line: There's a lot going on in the XMPN! We're just getting started and hope you'll join the XMPN to learn, connect, and advance your career and the XM profession at large.
Ashley Elder is the XM Professionals Network Leader with the Qualtrics XM Institute