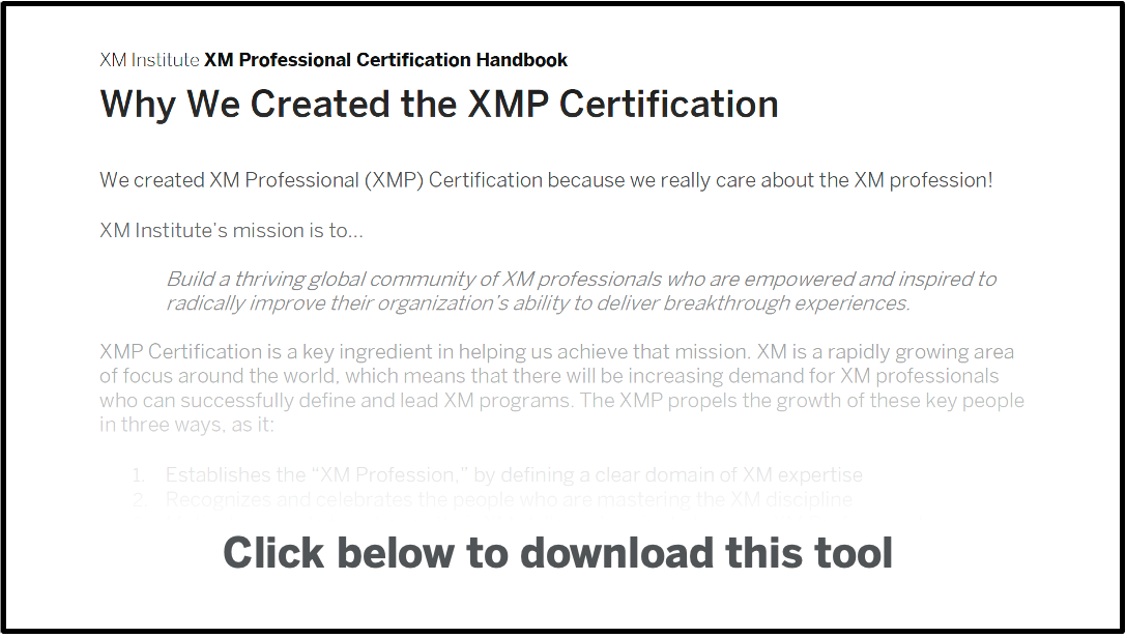 The Experience Management Professional (XMP) certification is a credential that recognizes an individual's professional experience and expertise in the discipline of experience management (XM). This certification covers the essential competencies required to effectively lead an organization's efforts to measure and improve the core experiences of business at both strategic and tactical levels.
The purpose of this handbook is to provide information about the XMP certification, including the key elements of the certification blueprint, the experience requirements, and the steps to earn the XMP designation.
This content is locked
Please register to gain access to all XM Institute resources.