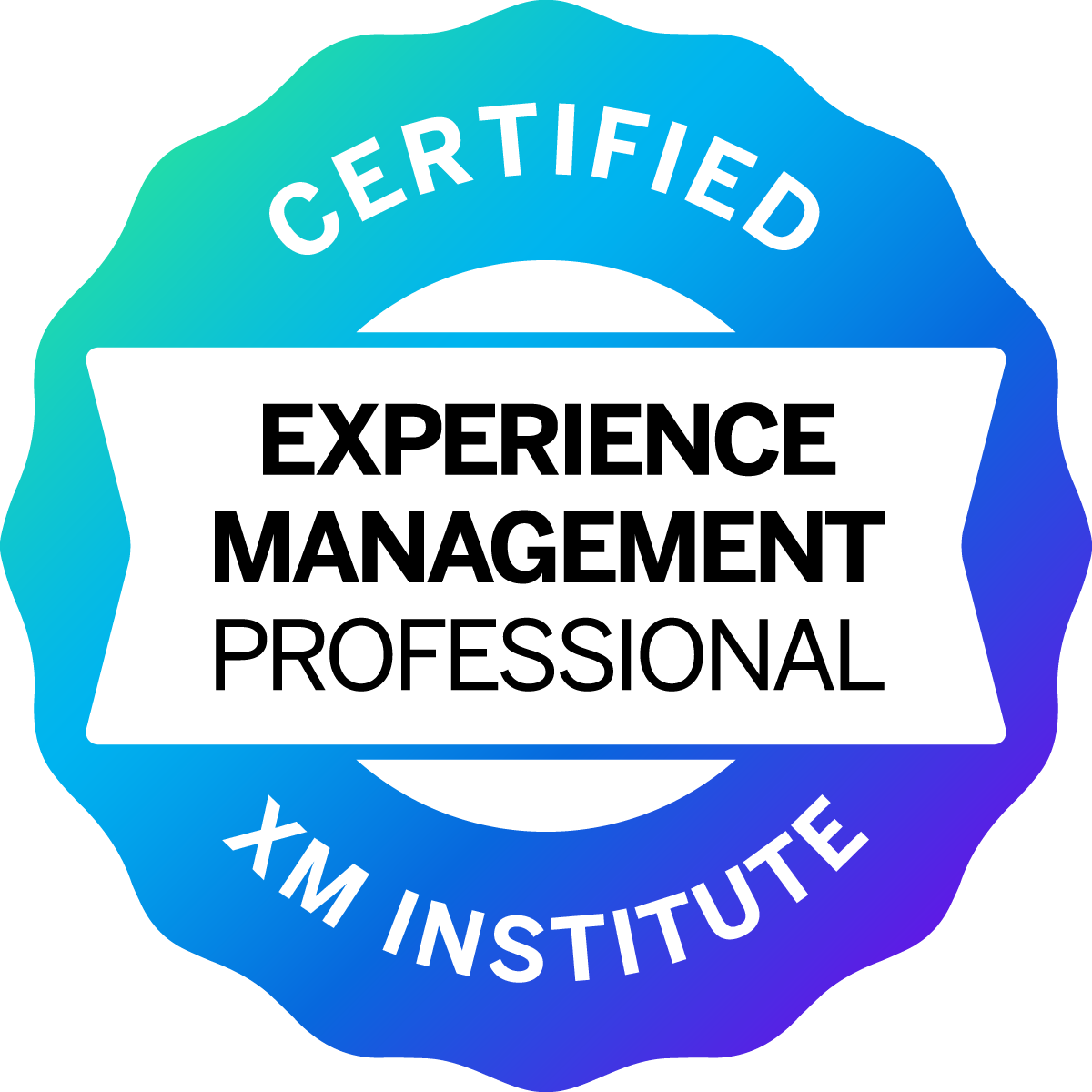 Several people have inquired about how to prepare for the XMP exam, so we asked three XMPs to share their advice during a panel discussion. Here are the highlights:
Karyn Furstman, XMP, CCXP

recommends:

Review the XMP Handbook

. Karyn is the VP, Head of CX Strategy & Solutions at Designit. She shared that despite feeling like an expert in many areas, she was initially concerned about how to prepare. To set herself up for success, she reviewed the XMP Handbook and focused on the four domains of the exam: Understanding Human Behavior, XM Foundations, XM Competencies, and Applying XM. Then, she went step by step through the

Exam Preparation Resources

, which are organized by domain. Finally, she went back to the Handbook and reviewed the sample exam questions to get a feel for the exam.

James Scutt, XMP, ACXP

recommends:

Reflect on your own work

. James is the Head of Customer Experience Strategy and Deployment at Post Office Ltd. James prepared similarly to Karyn and added the importance of thinking about this preparation in terms of the work you have done. For the XM Competencies, in particular, James reflected on how he has deployed those competencies in his own organization. Then, he focused on the areas he had less experience in and dove into them in detail, using exam preparation as an opportunity to learn new areas of XM.

Neha Aggarwal, XMP, ACXS

recommends:

Study with a friend

. Neha is the VP, Customer Insights and Experience Design at Bank of the West. Like Karyn and James, Neha reviewed the Exam Preparation Resources, and particularly enjoyed the videos. She also found a friend who was also getting the XMP and checked in regularly. They exchanged notes on what they understood, talked through areas they struggled with, and kept each other motivated. The XM Professionals Network, a free, global community of XM professionals, is a great place to connect with others who may be pursuing their XMP. Not a member of the community?

Learn more

on how to register for this global, free community.
You can watch the panel and connect with other XM Professionals in the XMPN online forum.
Apply for the XMP Today
XMP Certification is an experience-based certification and is open to anyone with experience leading an XM program as a practitioner or consultant. Applicants must have a four-year undergraduate degree and three years of full-time XM experience. Individuals without a four-year degree will need 5 years of full-time XM experience to qualify. You can learn more about the XMP Certification, including how to apply, what resources are available to help you prepare for the exam, and what to expect when taking the exam (and more) in the XMP Certification Handbook and on our website.
The bottom line: Propel your career by earning the XMP Certification.
Maggie Mead is a Program Manager with Qualtrics XM Institute