We recently released the 2018 Temkin Experience Ratings (TxR) that ranks the customer experience of 318 companies across 20 industries based on a survey of 10,000 U.S. consumers. TxR is based on consumers evaluating their experiences across three dimensions: success, effort, and emotion.
Congratulations to Whirlpool for earning the top customer experience score across TV & appliance makers.
You can download the free report.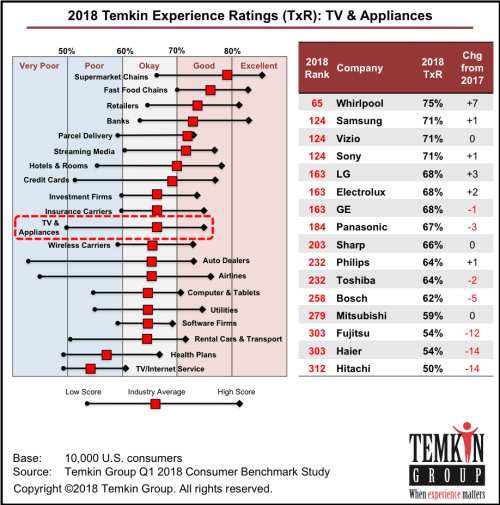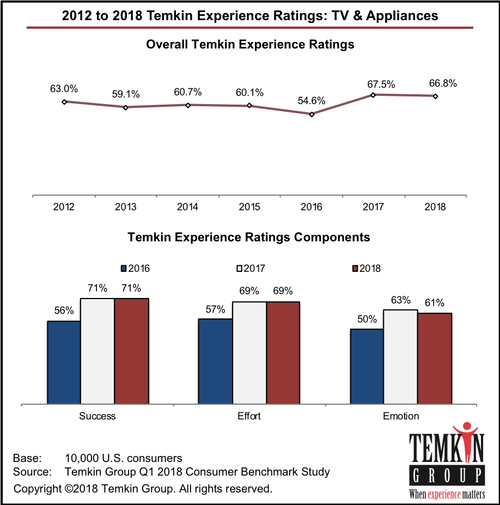 This blog post was originally published by Temkin Group prior to its acquisition by Qualtrics in October 2018.