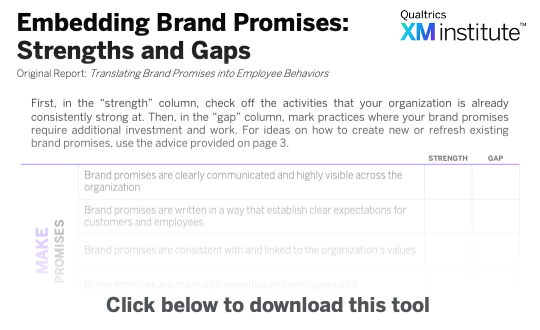 Organizations that excel at Experience Management (XM) use their brand as a blueprint for how they treat everyone who interacts with them, including customers, employees, partners, and even prospective customers. A successful brand emphasizes the mission of the organization and aligns everyone in it around a common purpose. To embed its brand into its culture and processes, an organization needs to translate it into a clear set of promises and then use these promises to shape every experience it delivers.
Use this worksheet to help you identify existing gaps and strengths in your brand promises and brainstorm ideas for delivering compelling brand promises. For additional inspiration and examples of how to embed brand promises across the organization, read the original report, Translating Brand Promises into Employee Behaviors.
This content is locked
Please register to gain access to all XM Institute resources.