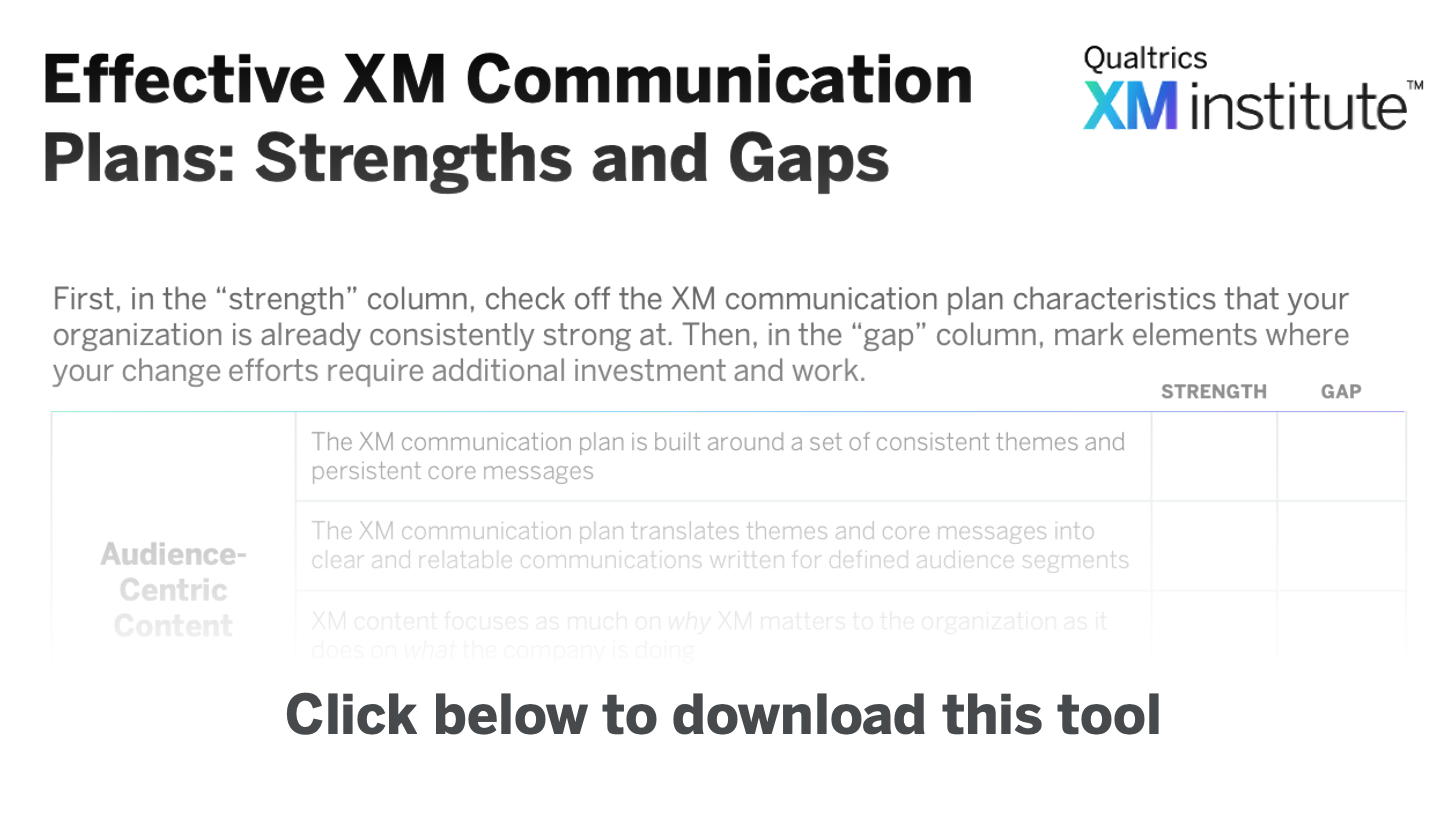 For Experience Management (XM) efforts to succeed long-term, employees and other stakeholders need to hear, understand, and internalize a myriad of important information. Effectively communicating key messages is so critical, in fact, that Ecosystem Communications is one of the 20 XM Skills an organization must master to establish XM as a discipline.
However, it's not always easy to cut through the noise and reach employees with essential Experience Management information. It requires XM teams to create and execute a well-defined XM communication plan. Effective plans incorporate four characteristics: Audience-Centric Content, Multi-Faceted Messaging, Two-Way Dialogue, and Formal Management.
Use this worksheet to help you identify existing gaps and strengths in your approach to XM communications across these four characteristics. 
If you are interested in this topic and would like to learn more about engaging your employees and other key stakeholders in your XM efforts, check out all our resources under the Activate Competency.
This content is locked
Please register to gain access to all XM Institute resources.