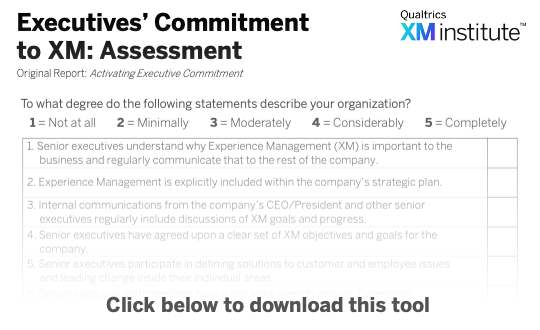 Organizations that want to drive sustainable Experience Management (XM) improvements need to have senior executives who are committed to propelling change throughout the entire transformation journey. These senior executives are responsible for setting the direction, leading communication efforts, modeling desired behaviors, aligning resources, and holding the rest of the organization accountable for making necessary changes. However, XM leaders and their teams often struggle to secure such commitment and involvement from their leaders.
Use this tool to determine the commitment stage of your senior executives and develop strategies for engaging those executives. For additional inspiration and examples of how other companies have done this, read the original report, Activating Executive Commitment.
This content is locked
Please register to gain access to all XM Institute resources.