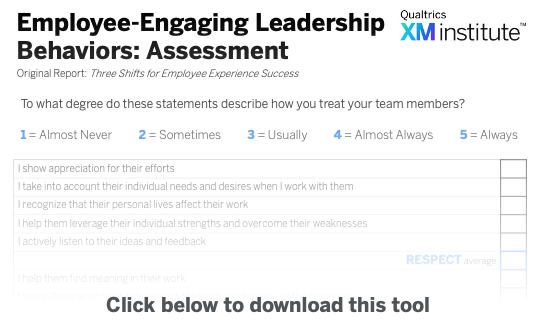 Engaged employees are a critical component of organizational success as they bring a higher level of commitment and contribution to their work. Strong leaders understand this connection between business performance and employee engagement, and they recognize that their success depends on the performance of the people around them.
Use the Employee-Engaging Behaviors and Practices Assessment to evaluate your current employee-engaging leadership skills. Then review the advice and everyday actions provided to develop plans for becoming a more effective leader. For more information, read the original report, Three Shifts for Employee Experience Success.
This content is locked
Please register to gain access to all XM Institute resources.