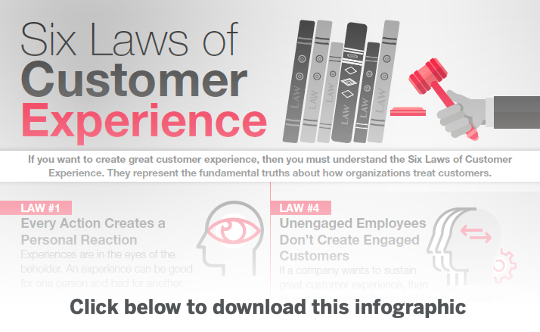 The Six Laws of Customer Experience was one of Temkin Group's most popular pieces of content. It's been translated into multiple languages and has been read by tens of thousands of people. It continues to resonate with CX professionals because it uses simple language and concepts to describe what we call "the fundamental truths about how organizations treat customers." Download this infographic for an overview of this foundational CX content.
There are two versions of this infographic – one 8.5 x 11 in and one poster-sized – available for download.
This infographic was originally published by Temkin Group prior to its acquisition by Qualtrics in October 2018.
This content is locked
Please register to gain access to all XM Institute resources.