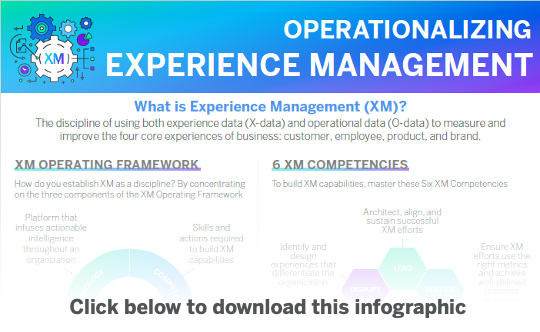 In the report Operationalizing XM, we introduce the discipline of Experience Management (XM) and share how organizations go about mastering XM by adopting the XM Operating Framework, which is made up of Technology, Culture, and six Competencies. Download this infographic for an overview of this foundational content.
There are two versions of this infographic – one 8.5 x 11 in and one poster-sized – available for download.
This content is locked
Please register to gain access to all XM Institute resources.