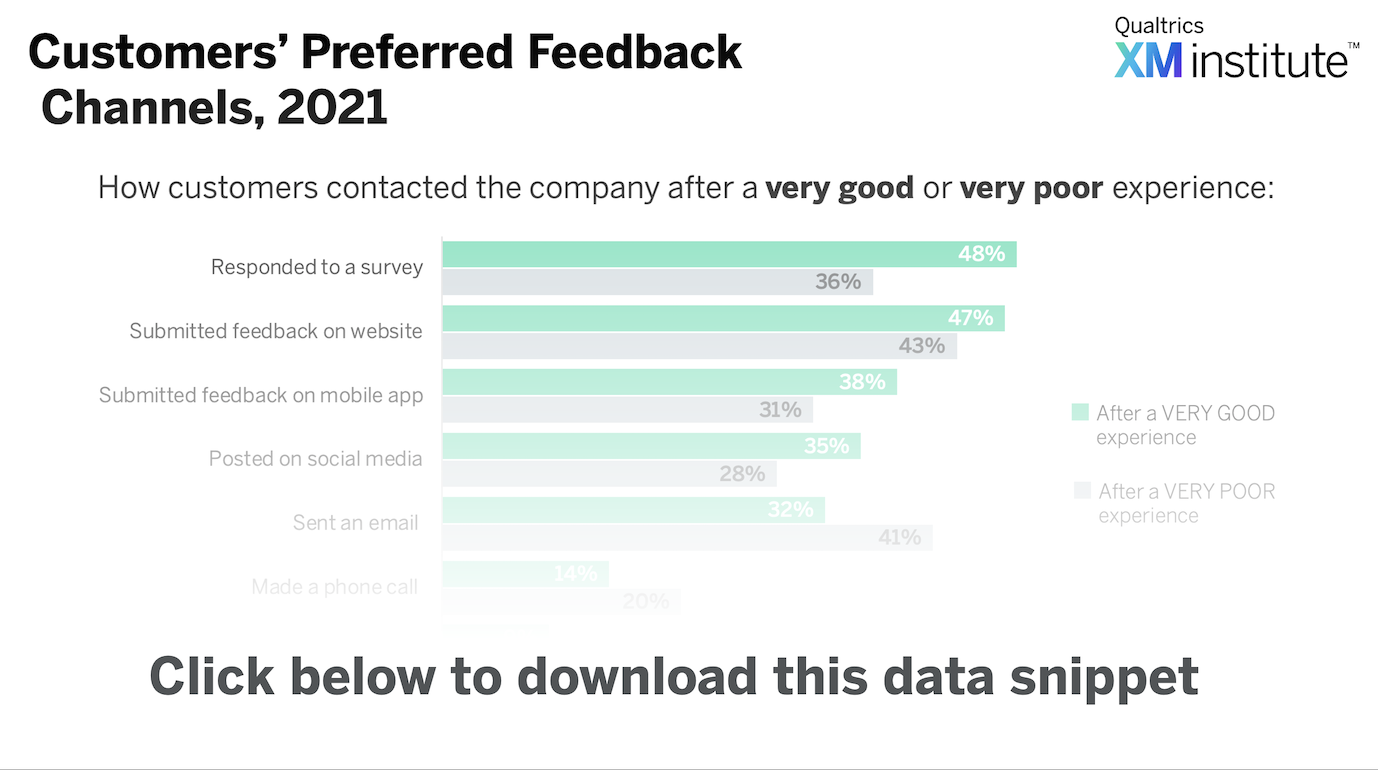 As part of our first ever Global Consumer study, we asked respondents, "Thinking about a recent very good[/poor] experience, which of the following things did you do after the interaction?" We followed up with respondents who said they "set feedback directly to the company" by asking them which method they used to contact a company. 
We found that customers prefer to contact companies in different ways depending on whether they are reporting a very good or very poor experience. For example, 48% of people chose to respond to a survey to report a positive experience, compared to just 36% who did so after a bad experience. On the other hand, 41% of consumers sent the company an email after a very poor experience, while only 32% emailed after a very good experience. Use these insights into customers' preferred feedback channels to inform how you develop your listening posts to most effectively understand and retain customers. 
This global consumer benchmark study surveyed 17,509 consumers from 18 countries: Australia, Brazil, Canada, France, Germany, Hong Kong, India, Indonesia, Japan, Malaysia, Mexico, Philippines, Singapore, South Korea, Spain, Thailand, the UK, and the U.S. For more information on how customers from around the world provide feedback to companies, check out the original Data Snapshot, Global Study: Consumer Feedback Channels. 
To use this Data Snippet, download and include it in presentations. The graphic is free to use but must retain the copyright notice.
This content is locked
Please register to gain access to all XM Institute resources.