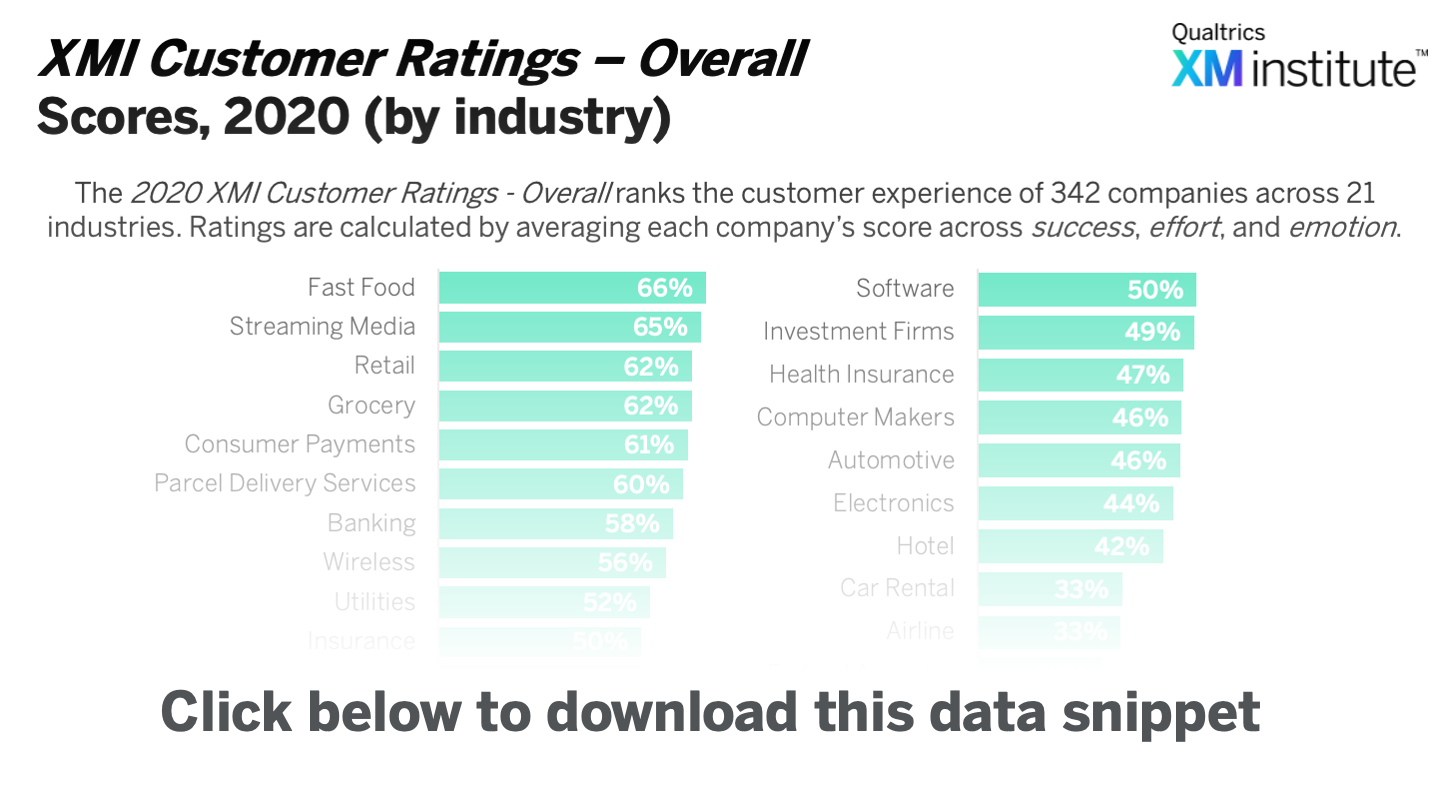 As part of XM Institute's annual U.S. consumer benchmark study, we asked 10,000 respondents to evaluate their experiences with 342 companies across 21 industries. Respondents rate companies across the three dimensions of customer experience – success, effort, and emotion – which we then average to determine each organization's XMI Customer Ratings – Overall score. 
In this year's Ratings, we found that, on average, fast-food restaurants deliver the best experiences to their customers, while Federal Agencies deliver the worst. To see how this year's performance compares to the industry scores in 2019, check out last year's version of this data snippet.
To use this Data Snippet, download and include it in presentations. The graphic is free to use but must retain the copyright notice.
This content is locked
Please register to gain access to all XM Institute resources.