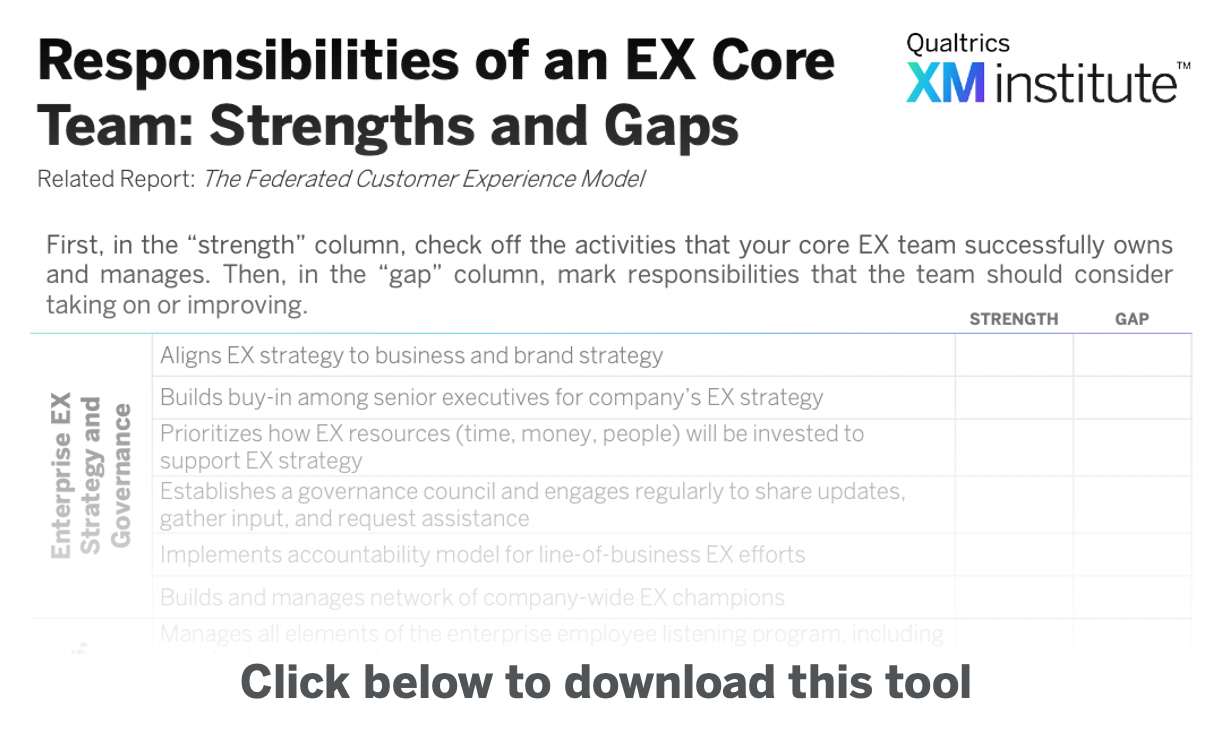 A centralized employee experience (EX) team is an essential component of any organization's EX effort as this team will work with leadership to set the strategic direction of the EX program and define the standardized methodologies, tools, trainings, processes, and procedures used across the company. This core team is also responsible for circulating best practices and recipes for success along with generally managing the portfolio of EX activities on a daily basis.
Use this worksheet to help you identify your centralized EX team's current responsibilities as well as opportunities to expand and strengthen the areas the team owns and manages. For more information on how to build a strong EX program, check out the Launchpad on the Fundamentals of Employee Experience.
This content is locked
Please register to gain access to all XM Institute resources.