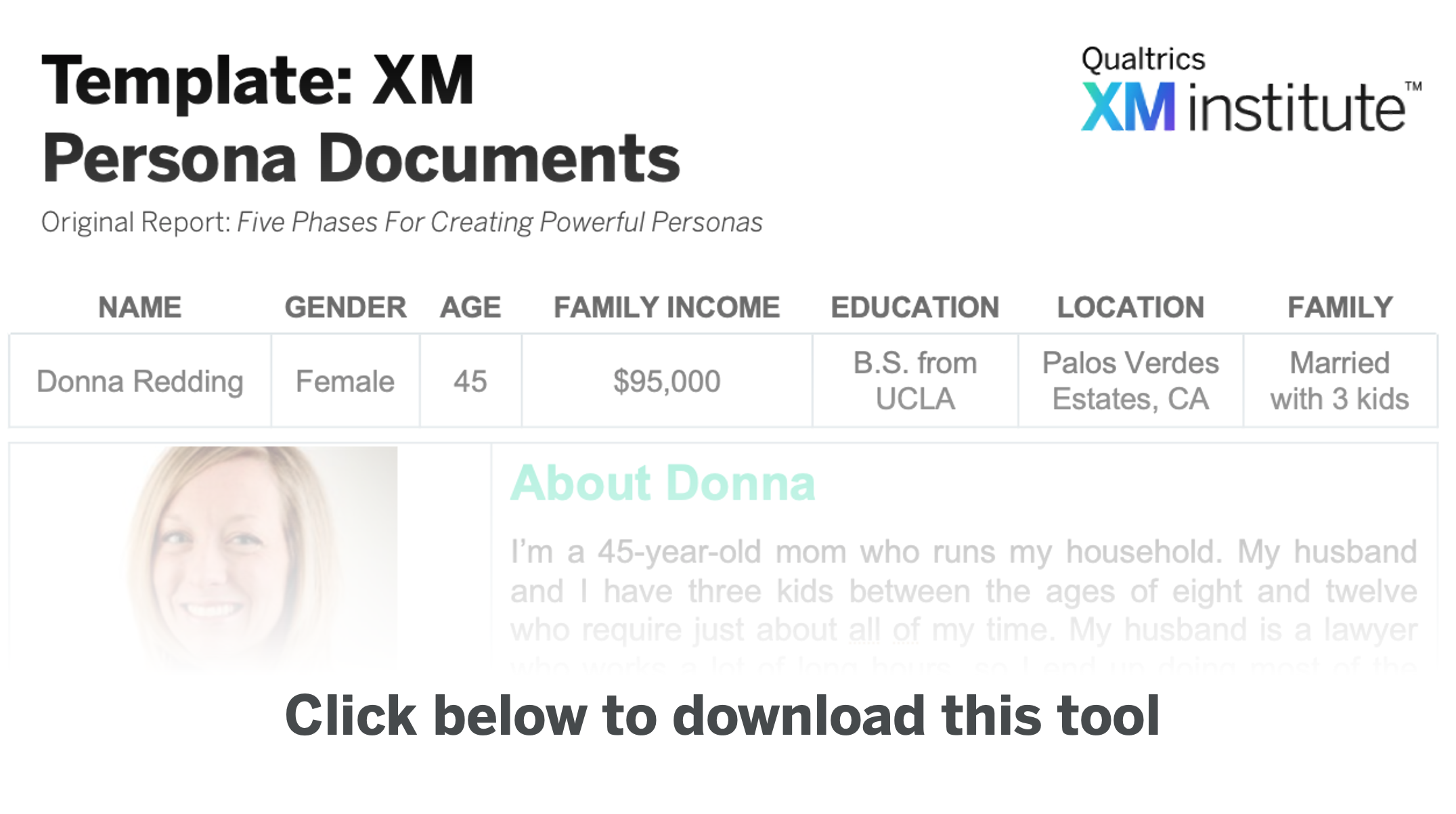 A persona refers to a vivid description of a prototypical person within a specific segment. Personas are an indispensable resource for any Experience Management (XM) effort as they help organizations gain a deep understanding of the people within their target audience(s), which allows them to tailor experiences to address the specific needs and goals of these important groups.
Use this tool and the accompanying editable PowerPoint to document and communicate the key characteristics of your personas. This tool includes a persona template, a description of each document element, a worksheet for building a persona narrative, and examples of what this template might look when filled out for a customer, B2B, or employee persona.
For guidance and inspiration around how to develop and deploy a robust set of personas, read the original report, Five Phases for Creating Powerful Personas.
Download the accompanying editable PowerPoint template here:
This content is locked
Please register to gain access to all XM Institute resources.