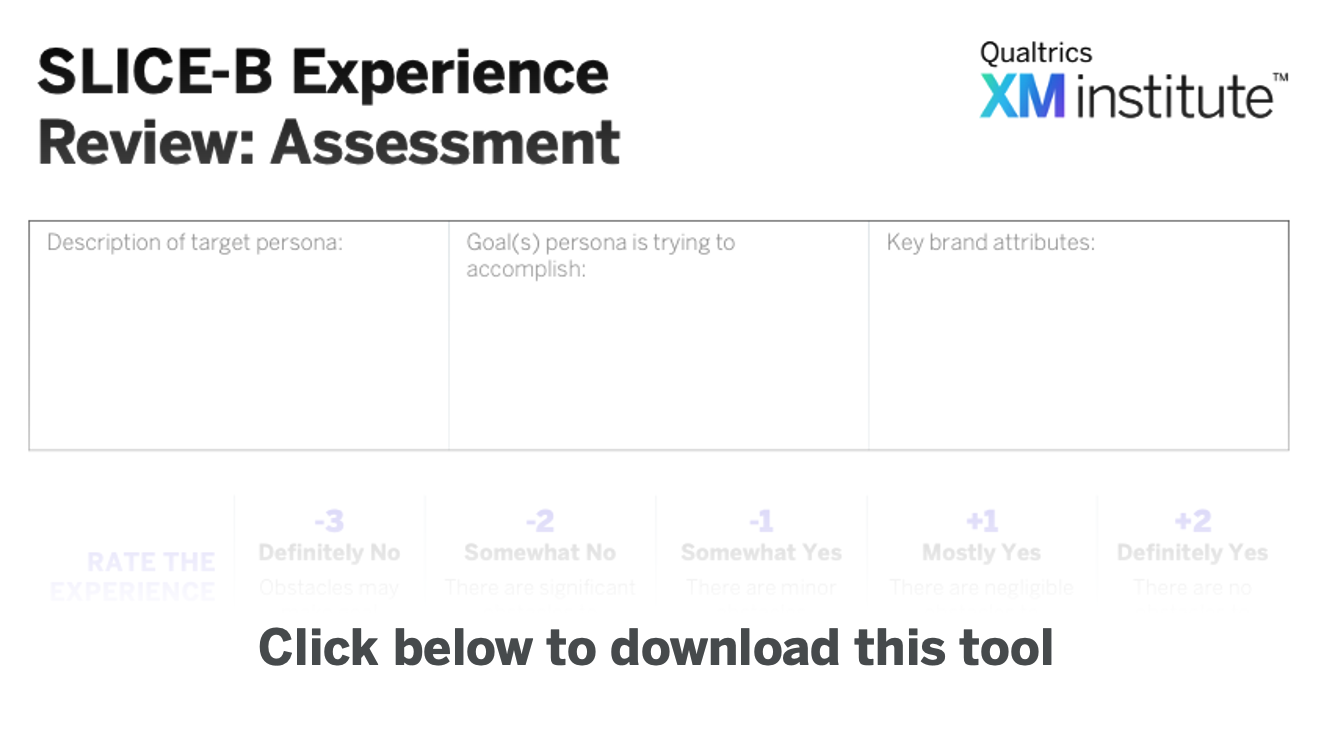 Watch the SLICE-B Introductory Video
Experiences are inherently personal. What works well for one customer or employee may not work well for another. So before you can create and deliver engaging experiences, you first need to consider the interaction from the point of view of the people you are designing for. One tool Experience Management (XM) professionals can use to evaluate experiences through the eyes of their target audience is called an "expert" or "experience" review. To conduct this type of review, XM professionals flow through a specific interaction from the perspective of a target user.
XM Institute's version of this review methodology is called "SLICE-B." A SLICE-B review breaks an experience down into its six component parts – Start, Locate, Interact, Complete, End, and Brand Coherence – allowing reviewers to quickly identify flaws and opportunities for improvement. You can use this methodology to assess existing experiences, improve design prototypes, embed experience requirements into your processes, compare against your competitors' interactions, or learn from interactions in other industries.
To perform a SLICE-B experience review, download and use the assessment provided. For additional guidance, review the supplementary material at the end of the assessment and watch the accompanying SLICE-B training video below.
For an in-depth look at how to conduct a SLICE-B Experience Review, check out this training video: