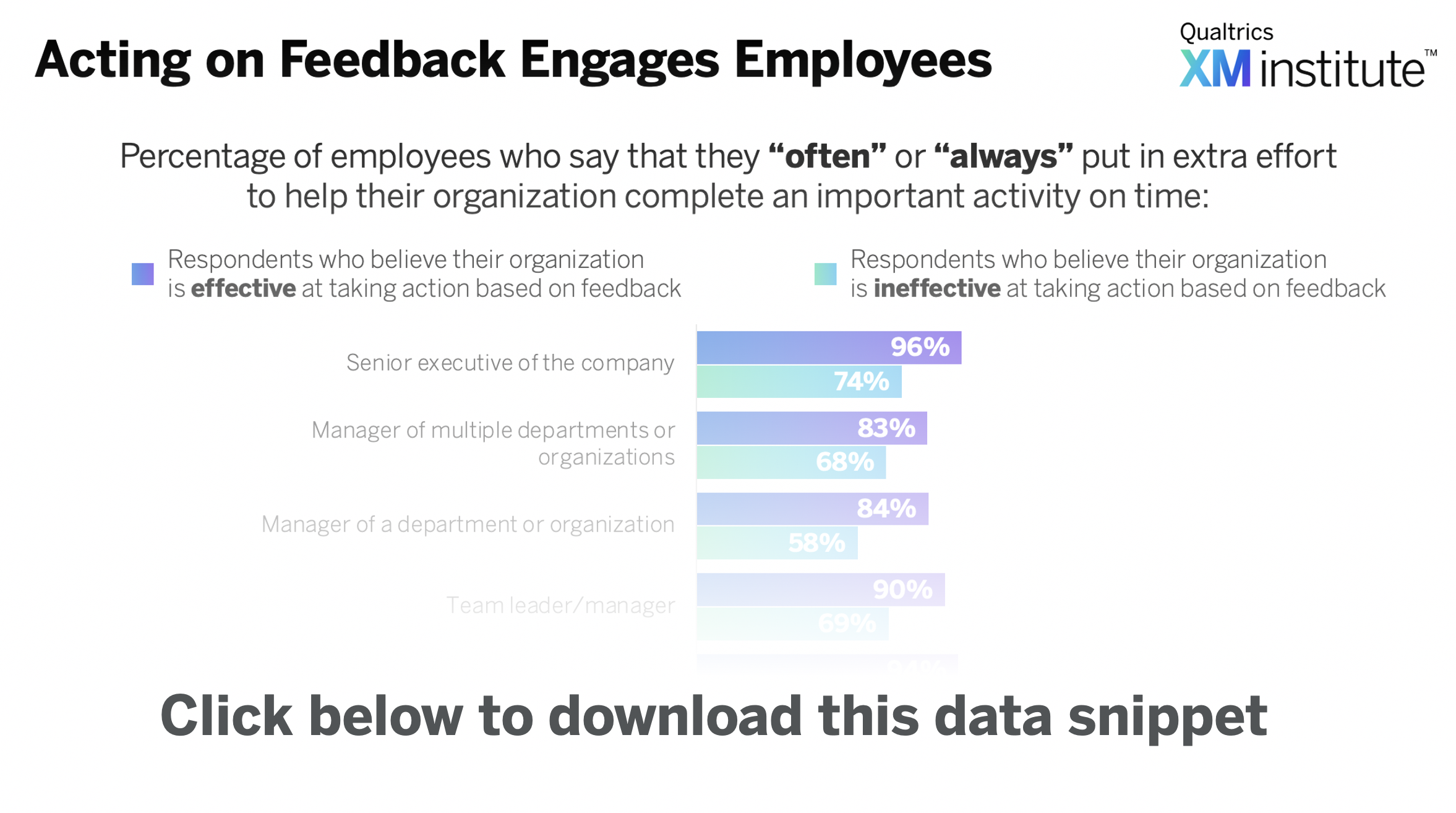 As part of the Qualtrics XM Institute Q2 2020 Consumer benchmark study, we asked 10,000 U.S. consumers about their experiences as full- or part-time employees to better understand how they feel about their employment. In addition to asking them questions about their employment status, role in the company, and willingness to go the extra mile for their organization, we also asked how they felt about their company's effectiveness at taking action based on feedback. 
This data snippet shows that employees who feel that their organization effectively takes action based on their feedback are more willing to put in extra effort compared to those who believe their organization is ineffective at doing so. This finding holds up across all levels of employees – from individual contributors through senior executives.
To use this Data Snippet, download and include it in presentations. The graphic is free to use but must retain the copyright notice.
This content is locked
Please register to gain access to all XM Institute resources.