In honor of International Woman's Day, I decided to compare the difference in well-being across gender and age by dissecting the 2018 Temkin Well-Being Index (TWBI). I examined the overall TWBI, as well as the three elements that make up the index—the percentage of consumers who agree that they are:
Typically happy
Healthy
Financially Secure
As you can see in the charts below:
Young females have the lowest level of well-being.
Males between the ages of 25- and 34-years-old have the highest level of well-being.
Both males and females experience a decline in their well-being in their 30's and 40's.
The largest gender well-being gap is with 25- to 34-year-olds, where males are 13-points higher.
Females who are 18- to 34-years-old feel less happy, healthy, and financially secure than males of the same age.
Females who are 35-years-old and older are happier than their male peers.
At every age level, females feel less financially secure than males.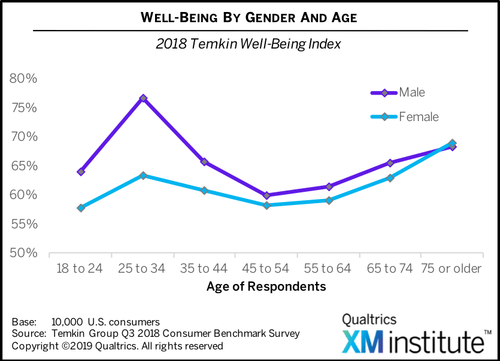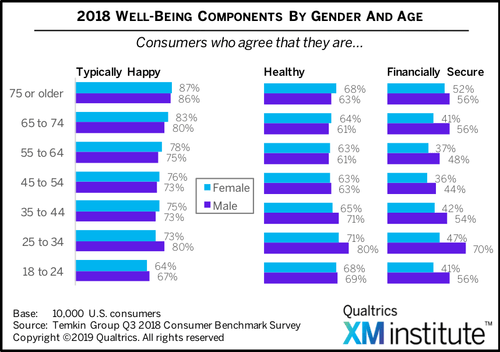 The bottom line: Let's find ways to raise women's well-being.