The Voice of the Community is a monthly blog recapping the Qualtrics XM Institute's community, XM Pros, and celebrating our members.  Over the past two years, we've grown to nearly 6,000 members across the globe, connecting and sharing best practices in real-time and online. 
Our latest cycle of Pro-to-Pro matched 86 XM professionals 1:1 around the globe. I'm excited for all of the new connections and shared learnings that will undoubtedly result from these new matches! 
Some online discussion highlights from members this month include:
Advice

for working with stakeholders reluctant to have their clients provide survey feedback

How to identify

ways to meaningfully engage newly onboarded employees in your organization

Resources

from fellow XM Pros for maintaining a growth mindset
XM Pros Member Highlights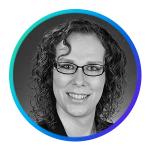 Melissa Price is the Lead Director of Customer Intelligence Analytics & Digital at CVS Health and Aetna, based in Nashville, Tennessee. Melissa is passionate about Experience Management because people matter! She cares about people and wants them to have the best experiences possible when touching anything she is involved in developing. 
What is her current focus?

Melissa has three focuses in her line of business.  First, she leads in creating smooth and seamless digital experiences. Second, she leads intelligence operations to ensure her organization tunes into customers and their environment for building their business operations, products, and more the right way. Third, she leads analytics to ensure they are delivering quantitative intelligence about their business' successes and opportunities for improvement. 

What is a recent success she is proud of?

Melissa is very proud of a recent personal success. She was confused about where she could donate money to support Ukrainians due to Vladimir Putin's criminal invasion of their nation. Melissa decided to smooth the confusion that others may be experiencing as well and built an informational page about the charitable giving recommendations that major media platforms are publicizing. She put that page on her personal website with links to articles and charity ratings. If she helps just one person sort through a maze of options, she believes she has succeeded. Currently, Melissa has nearly 75 different recommended charity/giving options featured.

What does she enjoy outside of work?

Melissa enjoys spending time with family and friends and living a life of adventure in travel, food, and more.

Why did she join the XM Pros? "

XM Pros is one of the most innovative, design-thinking groups I've encountered. I really enjoy hearing about innovation in experience management that I can take back to my company and apply to improving the experience for all of our customers—internally and externally."
March Events Recap
March's Virtual Meetup focused on Building a Culture of Belonging. Zachary Thompson, Inclusion and Diversity Advisor at Phillips 66, Cassidy McCoy, Talent Management Advisor at Phillips 66, and Dr. Cecelia Herbert, XM Catalyst, led an interactive discussion on how to create a culture of employee belonging and how to prioritize it for your organization.
Research shows that a sense of belonging is the biggest predictor of employee engagement, and employees are demanding real progress on diversity, equity, inclusion, and belonging (DEIB) promises. With millions of employees considering leaving their jobs and huge transformations taking place, how do we build organizational cultures of connection and belonging that retain and attract great talent? Log into the XM Pros Online to check out the Topic of the Month presentation and member discussion. Not a member? Join us today.
Upcoming Events
The community has a robust set of ongoing activities. Join us for some of these upcoming events:
Humanize Digital Experiences. Digital channels are now a primary interaction channel for most customer and employee experiences, a trend only accelerated by the COVID-19 pandemic. While this shift to digital does offer organizations a number of XM opportunities, the inherent "coldness" of these channels can make it harder for brands to emotionally connect with their audience. Watch Isabelle Zdatny, XMP, XM Catalyst, share seven techniques organizations can use to humanize digital experiences in this

brief presentation

.  Not a member?

Join us

to access the full presentation.

Join your fellow XM professionals at our Virtual Meetups,

Designing Digital Experiences

. We're looking forward to Jim Crawford, Business Process Engineer in Innovation Services for Oklahoma Human Services, and Isabelle Zdatny, XM Catalyst hosting our April Virtual Meetups on Wednesday, April 20th at 7 pm ET/10 am AEST and Thursday, April 21st at 11 am ET/6 pm CET. Learn more about registering for the meetups

here.

 

Ask an expert your XM questions. Join Dr. Cecelia Herbert, XM Catalyst, for a weeklong Q&A session from April 25th-29th, 2022 in the XM Pros online forum. Learn more about Expert Q&A and Cecelia's expertise

here

. 
About XM Pros
Launched in April 2020, XM Pros is a free community for XM professionals who want to learn, connect, advance their careers, and shape the future of the XM profession. Members of XM Pros can participate in a variety of interactive offerings, such as the XM Pros online forum, Expert Q&A sessions, Topic of the Month discussions, Virtual Meetups, 1:1 Peer Matching, XM Learning Lab discussions, and, when safe, local in-person events.
The bottom line: Join XM Pros to connect with your peers and take advantage of a variety of community offerings!
Ashley Elder is the XM Pros Community Leader with the Qualtrics XM Institute