The Voice of the Community is a monthly blog recapping the Qualtrics XM Institute's community, XM Pros, and celebrating our members.  Over the past two years, we've grown to over 5,300 members across the globe, connecting and sharing best practices in real-time and online. Some discussion highlights from members this month include:
XM Pros Member Highlight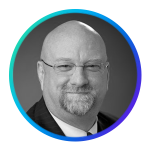 James Crawford is the Business Process Engineer, Innovation Services at Oklahoma Human Services based in Oklahoma City. James has always been customer-focused, but being an XM professional before the profession had a name was at times frustrating. James enjoys his work even more now that XM is a recognized skill set and strategy. He appreciates XM has a name, vocabulary, and a standard way of communicating what is known, unknown, and a strategy for discovering more of the unknown. 
What is his current focus?

James focuses on all individuals and families who apply for services from the Oklahoma Department of Human Services.  This is demonstrated in three ways: 
Creating an application for services process that is customer-focused, streamlined, and sensitive to the individual's time constraints and needs. 

For parents wanting child care, James' organization created a mobile-first app in response to the Covid pandemic that worked so well it was decided that his organization would expand the use of the tools to more Oklahoma parents. 

For foster families, James and his team are creating video conference capabilities between family teams, parents and teens, parents and caseworkers, and teens and caseworkers. The goal is to ensure the voice of the teen is heard clearly and that everyone is focused on the goals of the teen and working to help them reach or exceed those goals.  
What is a recent success he is proud of?

James is proud of the creation of a mobile-first application and web-based support platform that permits eligible parents to apply for in-home child care, invite caretakers, track days of care given, and pay caretakers all via the telephone. The platform also provides parenting resources based on early childhood brain development for anyone who goes to the website (

Kith.care

).

What do you enjoy outside of work?

James enjoys spending time doing anything outdoors, especially hosting parties and enjoying a fire pit.



Why did you join the XM Pros? "

To learn from and with trailblazers and thought leaders in this space.  We can positively impact lives as we create a culture of XM with a client focus. With a goal this large, much help, encouragement, and support are required.  I hope to be able to support those around me as well as I have been supported."
January Events Recap
January's Virtual Meetup focused on propelling XM in a time of agility. Matthew Gardner, Director of Customer Insights at the Portland Trailblazers, and Bruce Temkin, Head of Qualtrics XM Institute, led an interactive discussion on how agility plays a key role in both organizational and XM success. 
As the new year begins, the only thing certain about 2022 is that it will be unpredictable. Organizations need to understand that change will come, and the need for agility will be of the utmost importance. Matthew shared how agility has been crucial for Trailblazers over the last two NBA seasons and ways an agile mindset has improved customer and employee experience with the return of in-person events. Log in to the XM Pros Online for the Topic of the Month presentation, and to join the discussion. Not a member? Join us today.
Upcoming Events
The community has a robust set of ongoing activities. Join us for some of these upcoming events:
About XM Pros
Launched in April 2020, XM Pros is a free community for XM professionals who want to learn, connect, advance their careers, and shape the future of the XM profession. Members of XM Pros can participate in a variety of interactive offerings, such as the XM Pros online forum, Expert Q&A sessions, Topic of the Month discussions, Virtual Meetups, 1:1 Peer Matching, XM Learning Lab discussions, and, when safe, local in-person events.
The bottom line: Join XM Pros to connect with your peers and take advantage of a variety of community offerings!
Ashley Elder is the XM Pros Community Leader with the Qualtrics XM Institute