The Voice of the Community is a monthly blog recapping the XM Professionals Network (XMPN) activity and celebrating our members. With over 3,600 members spanning the globe, there is so much knowledge within the community. This month, we launched Active Learning Groups, a program for XMPN members to discuss a specific XM topic in-depth with an engaged group of peers. I'm so energized by the conversations, best practices, and connections members built within their groups!
May's theme was focused on evolving CX programs to XM, with members sharing ways they've evolved their programs. Some of the discussion highlights include:
XMPN Member Highlights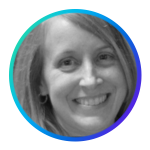 Kristen Tabun is the Director of Enrollment Management, at Woodlynde School, an independent K-12 school in suburban Philadelphia, PA.  Kristen is passionate about research and believes gathering and sharing data is a necessity for improving the experiences of those we serve.
What is her current focus?

Currently, Kristen is

finalizing the reporting of her organization's first community-wide survey that is being used as part of their strategic planning. She's found her work very insightful after a year of distance- and hybrid-learning, and it is showing Kristen and team opportunities to address the varied needs and expectations of their different constituents.

What recent success is she proud of?

Kristen is most proud of how her school has navigated the challenging times of the past year, prioritizing the well-being of students, their families, and their colleagues.  

What does she enjoy doing outside of work?

When not working, Kristen loves to travel, read, hike, and bake.

Why did she join the XMPN?

"

I've enjoyed participating in the XM Professionals Network because, being new to Qualtrics, it has allowed me to learn from others in different organizations. It's also been very beneficial to have access to various online events where I can learn from experts in their respective fields. The team has made so much available to support XM Professionals, and as a new user, it has changed the way I do this type of work."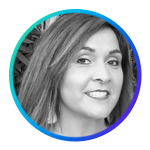 Gina Hancher is the Director of Customer Success at Gigamon, an organization that delivers complete visibility, security, and analytics for hybrid cloud network traffic, and is based out of San Mateo, California. She is passionate about data – data about humans, both customers and employees – learning the intersections, the causation, and the gaps in their experiences. Gina loves the opportunities and challenges that data and people conversations produce.
What is her current focus?

Gina is focused on building a cross-functional team, with governance, to understand survey data and trends to improve and to innovate the customer experience. Her team's objective is to advance their customer-centric maturity as they grow as a company.

 
What recent success is she proud of?

Based on the data of how her customers find knowledge and achieve successful self-service, Gina worked with her team to create a shortcut to knowledge and answers, leveraging Google and artificial intelligence. They were able to catapult their successful self-service and case deflection rates. Gina and team won an industry innovation award for the initiative, all while meeting their customers where they prefer to be in their information-seeking journey.

What does she enjoy doing outside of work?

Gina is an international dancer and choreographer. She enjoys studying different cultures, geographies, histories, and the impact that has on people's art, music, and traditions.

Why did she join the XMPN?

"I

t can be lonely as the only XM professional in an organization. I wanted to meet up with other passionate XM professionals who can bring diversity of thought,  share best practices, and discuss common challenges. Also, I have been curious about the impact of the pandemic on XM and what innovations/discoveries other XM professionals have seen and how this area is evolving. The XMPN community did not disappoint

!"
May Events Recap
May's Virtual Meetups focused on Evolving your CX Program into an XM Program. Bruce Temkin, Head of the XM Institute, and XMPN member Jonathan Ruchman, Sr. Director of Customer Experience at Brookdale Senior Living, led the discussion on identifying your organization's program maturity and the steps to drive your vision forward and evolve to the next level.
Bruce and Jonathan talked about the differences between typical CX and modern XM, and how Jonathan worked to stand up a robust CX program within his organization, and how he's evolving his work into an XM program. Log in to the XMPN Online Forum for the event recap, corresponding Topic of the Month presentation, and to join the discussion. Not a member? Join us today.
Upcoming Events
June's focus is driving action from journey maps. Journey mapping has become one of the most common and popular activities in an XM professional's repertoire. However, major changes in how organizations operate – driven both by the pandemic and by the changing XM landscape – are requiring XM professionals to adjust how they are conducting and implementing their journey mapping efforts. Watch Isabelle's ten-minute presentation kicking off the Topic of the Month discussion on five areas for driving action with journey mapping here. Not a member? Join us.
We're looking forward to Isabelle Zdatny, XM Catalyst, and XMPN member Kristina Kittle, Vice President at Walker, hosting our June Virtual Meetups on June 16th at 7pm ET/9am AEST and June 17th at 11am ET/5pm CET. Isabelle and Kristina will lead an interactive discussion on the future of journey mapping, including how (and why!) to do journey mapping sessions virtually and how to bring your customer and employee journey mapping efforts together. Learn more and register for the Virtual Meetups, offered at two different times, here.
About the XM Professionals Network
Launched in April 2020, the XM Professionals Network is a free community for XM professionals who want to learn, connect, advance their careers, and shape the future of the XM profession. Members of the XM Professionals Network can participate in a variety of interactive offerings, such as the XMPN Online Forum, Expert Q&A sessions, Topic of the Month discussions, Virtual Meetups, and, when safe, local in-person events.
The bottom line: Join the XM Professionals Network and take advantage of the many community offerings! 
Ashley Elder is the XM Professionals Network Leader with the Qualtrics XM Institute