The Voice of the Community is a monthly blog recapping the XM Professionals Network (XMPN) activity and celebrating our members. With nearly 3,500 members spanning the globe, there is so much knowledge within the community. It's exciting to see members connecting in real time during Virtual Meetups and sharing knowledge across the globe via our Online Forum. 
March saw many different topics for the XM Professionals Network. Some of the discussion highlights include:
XMPN Member Highlights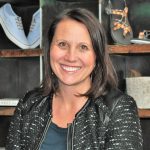 Alisa Devlaeminck is the Manager of Organization Development and Employee Engagement at Wolverine Worldwide, one of the world's leading marketers and licensors of branded apparel, based out of Grand Rapids, Michigan. Alisa is passionate about people and believes listening to them is imperative to identifying and creating unique and amazing experiences.
What is her current focus?

Currently, she is focused on her organization's Retail Engagement + Pulse Program. In the past two weeks, they launched their

first-ever retail store employee engagement survey to 750 associates across 99 U.S. retail stores. Insights gathered will help brands improve the retail employee experience, customer experience, and store performance. The survey has only been open a week and they already know the top 3 training needs!

What recent success is she proud of?

Alisa and her team just shared their fourth COVID-19 global check-in survey insights, which included internal findings as well as external supporting research, with their Executives and entire leadership team, including what they can do/resources to combat employee burnout. Her organization's HRBPs now have the ability to pull dashboards for their business units and engage in relevant discussions and take action. In addition, their Global COVID-19 and Future of Work Task Forces are using the insights to help address key topics like continued flexibility and communications.

What does she enjoy doing outside of work?

When not working, Alisa loves watching her two children play sports, playing pickleball and golf, taking long walks with her husband and dog, and relaxing with friends at local breweries. 

Why did she join the XMPN?

"

I love meeting new people and hearing what others are doing in the space.

"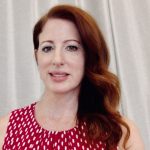 Marci Reynolds is the VP of Customer Operations at INAP, a global cloud infrastructure provider. She leads all post-sales operations including new customer onboarding, service delivery, 24/7 technical support, and customer experience strategy. Marci is motivated by her ability to make a difference. She believes XM Professionals have the ability to make employees' lives better and in turn, improve the end-to-end customer experience. When combined, these lead to better business results.
What is her current focus?

Marci is currently focused on three main areas. First, is acquisition integration. Like many technology companies, INAP is made up of a number of previous company acquisitions and they are currently moving everyone onto the same systems and processes so they can provide a consistent customer experience, regardless of product line. Secondly, she is focused on acting on customer feedback. Her team recently completed an end to end customer experience survey and are in the process of analyzing the feedback, understanding causes, and then creating a company-wide action plan focusing on the top critical actions they believe will have the biggest impact. Third, is a focus on customer portal enhancements. Her organization's self-service functionality is becoming more and more important to their cloud infrastructure customers. Customer Operations is partnering with IT, Sales and Marketing to enhance the usability and functionality within their customer portal in a series of releases they plan to launch in 2021.

What recent success is she proud of?

In recent months, Marci's team has made a lot of progress measuring customer experience. They've identified the most important KPIs, the data sources, and created an executive dashboard to share results.

What does she enjoy doing outside of work?

Marci's passion outside of work is animal rescue. She has been volunteering 5-10 hours per week for a number of years. Her volunteer work includes fostering dogs, approving adoption applications, and helping with the intake of new animals to the rescue. 

Why did she join the XMPN?

"

I find the meetings to be both motivational and educational. I usually leave with some creative, new ideas that I can integrate into my current plans. I also want to build my network of CX professionals."
March Events Recap
March's Virtual Meetups focused on combating burnout on an organizational level. XM Catalyst Benjamin Granger, Ph.D., XMP, and XMPN member Chris O'Neill led the conversation, highlighting Chris's experience at Mars. Chris shared the ways Mars has gone above and beyond to prioritize employee health, wellness, and combat burnout. The group had an active discussion centered around whether the organization or individuals are responsible for combating employee burnout. Curious to know what attendees thought and want to add in your own perspective? Log in to the XMPN Online Forum for the detailed event recap.
The Topic of the Month showcased a brief presentation from XM Catalyst Luke Williams on Demonstrating the ROI of XM. XM is a key differentiator, and it is more important than ever to be able to effectively measure and communicate the ROI of your XM program. Log in to the XMPN Online Forum to watch the ten-minute presentation and join the conversation. Not a member? Join us today. 
Upcoming Events
April's focus is on adaptability, as organizations have had to focus on adapting to shifts in customer expectations more than ever in the past year. The Topic of the Month kicked off with a ten-minute presentation from XM Catalyst Moira Dorsey on how organizations have demonstrated the value of XM by listening, responding, and adapting to customer needs. Learn more about April's Topic of the Month here.
We're looking forward to XM Catalyst Moira Dorsey, XMP, and XMPN Member Jeff Olsen, VP of Student Experience at Post University, hosting our April Virtual Meetups on April 21st at 7pm ET/9am AEST and April 22nd at 11am ET/5pm CET. Moira and Jeff will lead a discussion on how organizations have adapted to both implement and evaluate successful change over the past year, with Jeff sharing examples from his work at Post University. Learn more and register for the Virtual Meetups, offered at two different times, here.
About the XM Professionals Network
Launched in April 2020, the XM Professionals Network is a free community for XM professionals who want to learn, connect, advance their careers, and shape the future of the XM profession. Members of the XM Professionals Network can participate in a variety of interactive offerings, such as the XMPN Online Forum, Expert Q&A sessions, Topic of the Month discussions, Virtual Meetups, and, when safe, local in-person events.
The bottom line: Join the XM Professionals Network to expand your XM knowledge and community!
Ashley Elder is the XM Professionals Network Leader with the Qualtrics XM Institute