Launched in April 2020, the XM Pros is a free community for XM professionals who want to learn, connect, advance their careers, and shape the future of the XM profession. Members of XM Pros can participate in a variety of interactive offerings, such as the XM Pros Online Forum, Expert Q&A sessions, Topic of the Month discussions, Virtual Meetups, and, when safe, local in-person events.
XM Pros had a strong start to 2021 and continues to grow with over 2,600 members. The community welcomed new members from around the globe, including Saudi Arabia, Austria, Lebanon, Denmark, and Afghanistan.
XM Pros Member Highlights: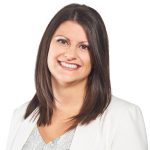 Cathy Fiordalisi Smith is the National Director of Resident Experience at Revera, Inc a leading provider of retirement living homes and communities based out of Ontario, Canada. Cathy has always been passionate about helping others, which makes customer experience the dream career for her. Over the last 10+ years she's had the absolute pleasure of bringing a customer-focused approach to CX roles in three industries, impacting lives in positive ways while working with incredible teams across organizations. Her love for hospitality began at a very young age with her mother working in the hotel industry. Progressive roles in hospitality and customer experience eventually led her to apply a service focus in healthcare, and now in retirement living.  
What is her current focus?

She has many! In addition to supporting teams during the pandemic, a major focus for Cathy is designing the experience for future residents as well as advancing a robust Voice of the Customer program.

What recent success is she proud of?

Cathy worked with a fantastic team of people across her organization to design and implement standards that will deliver an exceptional welcoming experience for new residents. She was incredibly proud of the evolution from a journey map, to designing standards, piloting in select locations, and eventually a national launch across Canada. It was a success because the team used design principles and input from their teams and customers to create it. 

What does she enjoy doing outside of work?

Cathy is a mom to a beautiful daughter who has been her best life teacher. She also enjoys reading, hiking, and has an interest in interior design.

Why did she join XM Pros? "

I joined XM Pros because I think it's important to stay connected with others in this field to share experiences, knowledge, and best practices. CX is still a fairly new discipline and we have a lot we can learn from one another!

"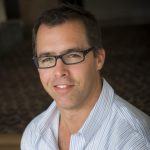 Grayson Killen is the Commercial Insights Lead at Syngenta Australia and New Zealand and based out of Sydney, Australia. He's very interested in how XM might differentiate his business and lead to a competitive advantage. Grayson has read a lot about XM but is keen to learn from those who are also doing the work.
What is his current focus?

He has

spent three years trying to convince his leaders to focus on XM and this year the organization is looking as though they may make the investments and action on XM practices.

What recent success is he proud of?

Grayson is

proud of how his team has persisted to the point where they are and is now working to produce the evidence of their success. 

What does he enjoy doing outside of work?

Grayson is

a lifesaver at Freshwater Surf Life Saving Club, and loves spending time there with his kids. He also loves attending TedXSydney each year.

Why did he join XM Pros?

"I really value networking and listening to those on the front line of practicing CX, there many successes and pitfalls to learn from. We are all passionate people willing to share what works and what doesn't depending on the context."
January Events Recap
January's Virtual Meetups were all about making insights more influential. Bruce Temkin and XM Pros member Lindsay Lunter led the conversation, highlighting Lindsay's experience as the Sr. Manager of Voice of the Customer at Nestle Waters. Lindsay shared how she successfully built leadership buy-in and identifies and presents the right data across the organization to move stakeholders to action. Log into the XM Pros Online Forum for the detailed event recap, helpful resources, and to join the conversation.
As we began a new year, the January Topic of the Month focused on Modernizing XM in 2021.  Ben Granger, Ph.D., Principal XM Catalyst, shared a short presentation reviewing XM trends that emerged from 2020 and how to leverage those learnings to create game-changing experiences for customers and employees in 2021. Log in to the XM Pros Online Forum to join the discussion on modernizing XM. Not a member? Join us today. 
Upcoming Events:
February's Topic of the Month kicked off with a brief presentation from XM Catalyst Isabelle Zdatny on Infusing Emotion into Experience Management. Emotions are fundamental to how human beings make decisions and form perceptions. Understanding and designing for emotions is crucial to the success of any organization's XM efforts. Learn more about February's Topic of the Month and ways to infuse emotion into XM efforts here.
We're looking forward to XM Institute Catalyst Isabelle Zdatny and XM Pros member Terese Gross, Head of Workplace Services for H-E-B Digital, hosting our February Virtual Meetups on February 16th at 7pm ET and February 18th at 11am ET. Isabelle and Terese will lead a discussion on how to design for emotion in XM and measure the success of your efforts. Learn more and register for the Virtual Meetups, offered at two different times, here.
The bottom line: Connect with your peers in the XM Pros community!
Ashley Elder is the XM Pros Community Leader with the Qualtrics XM Institute