The Voice of the Community is a monthly blog recapping the XM Professionals Network (XMPN) activity and celebrating our members. With nearly 3,000 members spanning the globe, there is so much knowledge within the community. Every time I join a virtual meetup or log onto the XMPN Online Forum, I'm excited to see the questions and insights members share with one another.
February was all about emotion for the XM Professionals Network, with many members sharing how they infuse emotion into XM. Some of the highlights from the month include:
How members

design for emotion

, including motivation, trust, connectivity, belonging, and empathy. As one member shared, "we are living in a moment that encourages us to attach emotion, context, and feeling into the information that we present."

Bridging the gap

between data science and making findings accessible for product owners who want to know how to manage their brands or products most effectively, but aren't comfortable around statistics and data.

A

discussion

featuring W.E.B. DuBois' set of data visualizations for the 1900 Paris Exposition about the Black experience in the United States and how they share quantitative data in an emotionally resonant way.
XMPN Member Highlights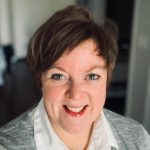 Kelly Harper is the AVP of Visitor Experience at the Royal Ontario Museum and is based out of Ontario, Canada. In 2008 Kelly moved into a new role as the Director of Brand at a large financial institution. When she saw an open Director of Customer Experience role, she immediately saw the connection between the two and pitched that she should take on both roles. She believes the key to differentiation is an organization's brand, and that experience design and delivery need to be grounded in the brand. Kelly's favorite part of XM is networking across the entire organization and working in cross-functional teams.
What is her current focus?

As the AVP of Visitor Experience at the Royal Ontario Museum, she manages all the changes associated with opening under COVID-19 public health restrictions. Additionally, her team is embarking on building their employer brand and employer experience, which is critical to engaging employees and driving great experiences.  

What recent success is she proud of?

Due to the pandemic, the museum was closed from mid-March until early July. Kelly co-led the museum reopening working group and took a visitor-driven approach, putting them at the center of their decision-making. Kelly is most proud of how they were able to reopen safely, drive engagement and exceed the expectations of members and visitors to deliver a safe and enjoyable experience. The museum has since returned to lockdown and is closed, but her team is leveraging this second closure to accelerate their Voice of Visitor and CRM programs.

What does she enjoy doing outside of work?

Kelly really enjoys cooking, including discovering new recipes and trying new techniques

. 
Why did she join the XMPN?

"

I

love learning what other XM professionals are doing in other industries and exploring how I can apply their lessons in my own organization. The discipline of experience management has grown successfully, in a relatively short period of time, in large part to the generosity and commitment of members participating in organizations like XM Professionals Network. The virtual meetups are a great way to stay connected."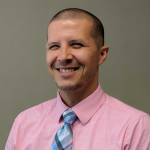 Jeffrey Olsen is the Vice President of Student Experience at Post University and is based in Waterbury, CT. While in varying roles, Jeffrey's common motivation and passion has always been generating memorable, exceptional experiences. He is grateful to have worked his way into a role where experience management is paramount and has an administration that believes in experience as a driving principle to strategy.
What is his current focus?

Jeffrey's charge is Student Experience, which is defined as the technology interface (how does the suite of systems and tools work together to create an enjoyable and useful interaction?), human interaction (how do we make you feel and how do we train our associates to be focused on the experience they are providing and not just the transaction that is occurring?), and the creation and delivery of services and experiences for our students (what do they need and how do they get these services and experiences?).

What recent success is he proud of?

Two items come immediately to mind for Jeffrey. First is how his team pivoted to adjust their entire workforce remote in March 2020. While making this pivot, they were able to teach and reinforce how to keep their teams engaged and centered on their mission, vision, values. This work not only resulted in growth during the pandemic but also led to the development and successful execution of a completely new onboarding program. The new program's hiring stream includes some of the most culturally connected and successful associates they've onboarded, despite never setting foot on campus. Secondly, the team decided to keep their campus students virtual for the fall of 2020. In order to hold true to their commitment to experience, they built a "Virtual Campus" where students could interface with a map-like site and enter buildings, find information, and even click a 'go live' button to generate an on-the-spot video call with a staff member. The experience was designed to look and feel the same as if a student was to walk into the Registrar's office in person and ask for help. The Virtual Campus also houses events and activities (paint night, comedians, etc.) and the full spectrum of student groups and clubs with meeting rooms for them to assemble virtually.

What does he enjoy doing outside of work?

Outside of work, Jeffrey is an avid trail and marathon runner. He enjoys movies, music, and sports, but most of his time is happily spent with his family.

Why did he join the XMPN?

"

As an XM professional myself, I continue to try to expand my exposure to other ideas, thoughts, trends, and passionate people who share my interests."
February Events Recap
February's Virtual Meetups focused on designing for emotion and measuring. XM Catalyst Isabelle Zdanty and XMPN member Terese Gross led the conversation, highlighting Terese's experience as Head of Workplace Services for H-E-B Digital. Terese shared how she prioritizes emotion when designing employee experiences, especially in the past year with an entirely remote workforce. Log into the XMPN Online Forum for the detailed event recap and join the conversation.
The Topic of the Month showcased a brief presentation on Infusing Emotion into Experience Management. Emotions are fundamental to how human beings make decisions and form perceptions. Understanding and designing for emotions is crucial to the success of any organization's XM efforts. Log in to the XMPN Online Forum to watch the ten minute presentation and join the conversation. Not a member? Join us today. 
Upcoming Events
March's Topic of the Month kicked off with a ten minute presentation from Distinguished Principal XM Catalyst Luke Williams on Demonstrating the ROI of Experience Management. Leaders are constantly looking to prove the value of their company through growth and revenue. XM is a key differentiator and it is more important than ever to be able to effectively measure and communicate the ROI of your XM program. Learn more about March's Topic of the Month and ways to demonstrate ROI here.
We're looking forward to Principal XM Institute Ben Granger, Ph.D., hosting our March Virtual Meetups on March 17th at 7pm ET and March 18th at 11am ET. Ben will lead a discussion on ways organizations can combat employee burnout. Learn more and register for the Virtual Meetups, offered at two different times, here.
About the XM Professionals Network
Launched in April 2020, the XM Professionals Network is a free community for XM professionals who want to learn, connect, advance their careers, and shape the future of the XM profession. Members of the XM Professionals Network can participate in a variety of interactive offerings, such as the XMPN Online Forum, Expert Q&A sessions, Topic of the Month discussions, Virtual Meetups, and, when safe, local in-person events.
The bottom line: Connect with your peers in the XM Professionals Network!
Ashley Elder is the XM Professionals Network Leader with the Qualtrics XM Institute