The Voice of the Community is a monthly blog recapping the XM Professionals Network (XMPN) activity and celebrating our members. With over 3,500 members spanning the globe, there is so much knowledge within the community. I love seeing members connect in real-time during Virtual Meetups, expand their networks with 1:1 peer matching, and share knowledge across the globe via our Online Forum. 
April's theme was Adaptability in XM, with members sharing ways they've adapted their XM focus over the past year. Some of the discussion highlights include:
How members

adapted their programs

to pay more attention to the context and signals of customer comments versus solely focusing on metrics. 

Best practices

for encouraging engagement with CX outreach with B2B audiences. 

A discussion on whether there are

new measures

that may be alternatives to Net Promoter Score. 
XMPN Member Highlights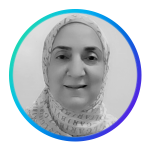 Manar Sabry is the Senior Assistant Director for Strategic Analysis, Student Affairs Assessment and Solutions for Engagement, at Binghamton University, based out of Binghamton, NY. The core of Manar's job responsibility is to transform experience and operational data into useful insights that can inform decision-making to improve student experience. Being an XM professional fits perfectly with her career goals and offers her the opportunity to connect with new colleagues that she can learn from and grow alongside.
What is her current focus?

Currently, Manar is

focused on developing a student success journey through data and analytics to identify factors that influence students' ability to reach their education and career goals. 

What recent success is she proud of?

An avid writer, Manar recently co-authored and submitted an article for publication and is finishing up writing a chapter in an edited book on Internationalization of Higher Education.

What does she enjoy doing outside of work?

When not working, Manar

enjoys

helping others by volunteering in the community whenever possible. She also loves to spend time with her family and pets, as well as cooking and enjoying family meals.

Why did she join the XMPN?

"

The amount of shared knowledge during the virtual meetups is just incredible. In less than an hour, you get years of experience from different people. The diversity in the group and learning from other people across the globe is simply unique and a great opportunity to be a professional citizen of the world."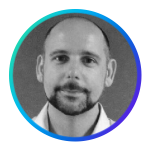 Phillip Bland is the Experience and Insights Manager at Service NSW, a government agency of New South Wales that delivers services for customers and businesses, and is based out of Sydney, Australia. He is passionate about the experiences the New South Wales government provides its citizens. He believes XM is integral to acting on citizen feedback and enables his organization to focus on both their current and future customer experience.
What is his current focus?

Phillip is currently focused on uplifting the way customers interact with the government through diverse service models and supporting disaster response New South Wales.

What recent success is he proud of?

Phillip is incredibly proud of the real-time XM solution he and his team put together to help understand the experiences of Australian citizens impacted by floods – insights which they shared with other supporting government agencies so they could make more informed decisions on their support services.  

What does he enjoy doing outside of work?

Phillip is an avid sports fan, especially for the Red Sox and Golden State Warriors. He also enjoys spending quality time with his young family.

Why did he join the XMPN?

"I joined to have the opportunity to connect and engage across the globe with some of the best XM minds in the industry. I love hearing innovative use cases and strategies to bring XM to life!"
April Events Recap
April's Virtual Meetups focused on Adaptability in XM. XM Catalyst Moira Dorsey, XMP, and XMPN member Jeffrey Olsen, VP of Student Experience at Post University, led the discussion and shared Jeffrey's experience adapting Post's student and employee experiences during Covid.
Jeffrey shared how his organization built an entirely new onboarding program focusing on acclimating new hires to Post's culture before they dove into the specifics of their role.
Additionally, Jeffrey worked with a cross-organizational team to address how to create a meaningful and personal experience for students who were sent home and beginning virtual classes. The team built a virtual campus where students could interface with a map-like site, enter buildings, and even click a 'go live' button to generate an on-the-spot video call with a staff member. The virtual campus also houses events and activities (paint night, comedians, etc.), along with a full spectrum of student groups and clubs. Log in to the XMPN Online Forum for the event recap, corresponding Topic of the Month presentation, and to join the discussion. Not a member? Join us today. 
Upcoming Events
May's focus is evolving your CX program to XM. The top priority for XM professionals is maturing their Experience Management (XM) program. Many XM leaders face the challenge of driving organization-wide change to expand from a CX focus to an all-encompassing XM focus. Watch Bruce Temkin's ten minute presentation kicking off the Topic of the Month discussion on evolving your CX program to XM here.
We're looking forward to Bruce Temkin, Head of the XM Institute and XMPN member Jonathan Ruchman, Sr. Director of Customer Experience and Brookdale Senior Living, hosting our May Virtual Meetups on May 19th at 7 pm ET/9 am AEST and May 20th at 11 am ET/5 pm CET. Bruce and Jonathan will lead a discussion on identifying your organization's program maturity and the steps to drive your vision forward and evolve to the next level. Learn more and register for the Virtual Meetups, offered at two different times, here.
Based on the overwhelming response from our initial launch, XMPN Pro-to-Pro will open for a second cycle in early May. Pro-to-Pro matches XMPN members on a 1:1 basis to discuss all things XM and build new connections around the globe. Members will receive an email in the next week to opt-in to the program. Not a member? Join us today.
About the XM Professionals Network
Launched in April 2020, the XM Professionals Network is a free community for XM professionals who want to learn, connect, advance their careers, and shape the future of the XM profession. Members of the XM Professionals Network can participate in a variety of interactive offerings, such as the XMPN Online Forum, Expert Q&A sessions, Topic of the Month discussions, Virtual Meetups, and, when safe, local in-person events.
The bottom line: Join the XM Professionals Network and take advantage of the many community offerings! 
Ashley Elder is the XM Professionals Network Leader with the Qualtrics XM Institute