XM Professionals Network Highlights: October 2020
Launched earlier this year, the XMPN is a free community for XM professionals who want to learn, connect, advance their careers, and shape the future of the XM profession. Members of the XMPN can participate in a variety of interactive offerings, such as the XMPN Online Forum, Expert Q&A sessions, Topic of the Month discussions, Virtual Meetups, and, when safe, local in-person XMPN events.
October was an exciting month and held our first XMPN Celebration Week! XMPN Celebration Week kicked off a series of XMPN events, both live and pre-recorded, to celebrate our community and the XM profession. The community welcomed a record number of new members from around the globe, including Malaysia, Sweden, Singapore, Hungary, and India. Our new members bring knowledge from industries spanning higher education, biotech, state government, and automotive.
XMPN Member Highlights: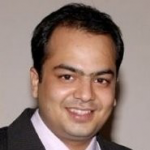 Amit Gupta is a Global Product Owner at Kimberly Clark Professional, based out of Roswell, Georgia. Amit is passionate and optimistic about the idea that one day we will live in a truly inclusive world. As an XM professional, he has the opportunity to orchestrate and deliver inclusive experiences for his customers, employees, partners, and society in general. He calls this InclusiveXM, a unifying discipline where we consider and embrace the needs of different groups of people to serve experiences that are considered fair and equal. This belief and approach to XM keeps Amit on his toes and motivated every day.
What is his current focus?

Amit

oversees customer journeys and the lifecycle of a digital experience platform. His mantra is continuous improvement that aims for progress over perfection.

What recent success is he proud of?

Recently, Amit led the release of his organization's digital experience platform in a major global market. The platform was treated as a product and underwent a complete experience transformation before launch. It was well-received by both internal and external customers and has outperformed expectations.

What does he enjoy doing outside of work?

Amit loves experimenting with new dishes and cooking up a storm in the kitchen. On weekends you can catch him playing with legos or binge-watching Ninjago with his kids.

Why did he join the XMPN? "

I joined the XMPN to learn from and be inspired by some of the best minds in the XM world. The insights shared in these forums along with the regular meetups keeps me connected with the pulse of the industry, thereby adding immense value to my career.

"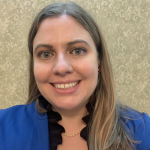 Alison Lyder-Norton is the Manager of Voice of the Customer for Kronos Incorporated based in Nashua, NH.  Alison wants to be a part of why a customer chooses to continue a partnership with her company, or why an employee chooses to stay. She has always been someone who has wanted to bring action when someone says "someone should do something," and XM helps her to create the environment for positive changes at her company.
What is her current focus?

As a self-identified "data geek", her current focus in leading the Customer Insights team is to bring the power of data to make improvements to the Employee and Customer experience. Her company has recently undergone a merger and is keeping best practices from both companies as they move forward. Her focus is to infuse those best practices with the power of data and statistics to operationalize customer insights into the tools employees use every day to create an even better experience for their customers and their employees. 

What recent success is she proud of?

Recently, Alison worked on a cross-functional team project that built and executed a data model that supported a strategic objective. The team members pulled together, each lending their strengths towards a common goal. She is most proud of how the group worked together and their transparency and honesty were the answer to their success, embodying the trust they have both in each other and their company to see the value in their strengths and the human side of their opportunities for growth.

What does she enjoy doing outside of work?

Outside of work, you'll find Alison working on her passion project: dog rescue! She helps run the marketing and fundraising for the rescue Paws New England, an organization that brings dogs from shelters that would euthanize due to space to New England for adoption. Alison and her husband enjoy the company of their six senior dogs and specialize in fostering the nervous dogs who need a little extra love.

Why did she join the XMPN? "

To meet you! While I've always enjoyed webinars, like many of you, I had a sudden transition from being in an office environment most days to working from home. This experience has opened my eyes to just how much our social networks are no longer limited by proximity. I am even more motivated to meet more people with shared interests across the globe – and I always take a tip or two back to my team!

"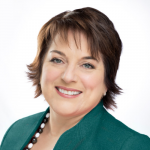 Sandra Greene, CCXP is a Principal Consultant with Acceleration Strategy, Inc based in Toronto, Ontario. Sandra is passionate about XM and is driven to help leaders of small and mid-sized companies create the organizations they dream of.
What is her current focus?

Sanda works hard to provide clients with insights they

"can't unsee", such as data-rich customer personas, journey maps, and CX and loyalty marketing strategies. Sandra's goal is to enable her clients to keep their best customers, attract more like them, and get more out of their marketing and operations budgets. 

What recent success is she proud of?

Sandra's team recently launched its own Acceleration Academy earlier this year. Their training programs help CX Professionals to improve CX within their organization and deliver on the business benefits. 

What does she enjoy outside of work?

Sandra's

greatest passion is seeing the world and learning about other cultures. With 50 countries under her belt already, she cannot wait until it's safe for her and her partner to explore again.  

Why did she join the XMPN?

"

As an extrovert, I love being around people and find the XM industry full of smart, nice, fun people who never fail to energize me.

"
October Events Recap
October's Virtual Meetup focused on combining CX and EX in Experience Management. Aimee Lucas and Benjamin Granger shared key benefits from a CX + EX approach and highlighted specific opportunities to bring together insights to strengthen XM programs. 
The core of the meetup discussion focused on three opportunities where companies can build the connections between CX and EX to propel the impact of both programs: review CX and EX insights together, determine EX drivers of CX,  and empower employees to deliver ideas for CX. Log into the XMPN Online Forum for the detailed event recap, presentation slides, and to continue the conversation. 
The foundation of every community is its people, so our October Topic of the Month focused on celebrating our members and their XM journeys. Members from around the world shared why they are XM professionals, what drives them, and advice they'd share with their peers. Log into the XMPN Online Forum here to watch member videos and get to know the XM professionals that make up the community. Not a member? Join us today. 
Upcoming Events:
November's Topic of the Month kicked off with a brief presentation from Bruce Temkin, Head of the XM Institute, and is focused on Gratitude. Experience Management Professionals have the ability to bring positive influence to the people around them, and are uniquely skilled to bring gratitude to the world. Learn more about November's Topic of the Month, how we can make gratitude go viral, and participate in the discussion here.
We're excited to have XM Institute Catalyst Aimee Lucas, CCXP along with Craig James, Principal XM Scientist, and Catherine Jeppsen, Ph.D., CCXP, Principal CX Consultant, host our November Virtual Meetups to discuss the myths and merits of NPS in CX. Among XM professionals NPS has its share of promoters and detractors. Implemented well, it can be tremendously valuable to organizations. But it also has its share of risks as a CX metric, especially when misapplied. Learn more and register for the Virtual Meetups, offered at two different times, here.
The bottom line: Join the growing community of global XM professionals to learn, connect, and advance your career!
Ashley Elder is the XM Professionals Network Leader with the Qualtrics XM Institute