The Voice of the Community is a monthly blog recapping the Qualtrics XM Institute's community, XM Pros, and celebrating our members.  Over the past two years, we've grown to nearly 6,000 members across the globe, connecting and sharing best practices in real-time and online. 
We matched 77 of XM Pros 1:1 in our latest Pro to Pro cycle. I look forward to XM professionals around the world making new connections, sharing best practices, and learning from one another. 
Some online discussion highlights from members this month include:
XM Pros Member Highlight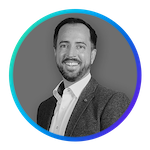 Cody Wedl is the Head of eXperience Management at sovanta AG based out of Heidelberg, Germany. Becoming an XM professional was coincidental for Cody as he progressed his career. His perspective is that you cannot have a great user experience without a seamlessly integrated XM program.

What is his current focus?

 

Currently, Cody focuses on ensuring a great user experience is injected into the XM programs his organization helps its customers build.

What is a recent success he is proud of? 

Cody's organization created a UX score that measures the user experience maturity of business applications. He is proud of his team's work implementing and innovating programs.

What does he enjoy outside of work? 

Cody enjoys being active with his family and all things related to sports. He is also passionate about woodworking and renovating his home.

Why did he join the XM Pros? 

"The industry of XM is still a white canvas. We are coming up with so many great use cases that are not yet mainstream, simply because the industry is so young. XM Pros is a great way to discuss best practices and what is yet to come."
June Events Recap
June's virtual meetups focused on Innovative Practices in XM, which are more important than ever for organizations to continuously learn and improve the experiences they deliver. Identifying innovative ways to listen to customers and employees can uncover new needs or trends, help prioritize initiatives, and provide deeper context on issues and how to best respond to them. 
Gina Hancher, Director of Customer Success at Gigamon, and James Scutt, XM Catalyst, led the discussion on how innovative listening practices can uncover valuable insights from employees and customers. Log into the XM Pros Online to check out the Topic of the Month presentation.
Not a member? Join us today. The latest XM Learning Lab on Creating Human Moments that Matter was full of fantastic conversations and learnings from XM Pros. Based on the suggestions from past XM Learning Lab participants, we created a takeaways document summarizing key takeaways from Exploration Labs 1, 2, and the Closing Forum discussions. Check out the takeaways document and recap video in the XM Pros Online Forum, or join the community to get access today.
Upcoming Events
The community has a robust set of ongoing activities. Join us for some of these upcoming events:
Topic of the Month: Engaging Frontline Employees. Customer Experience is a direct reflection of an organization's culture and it's extremely important for leaders to create and enforce a customer-centric culture at all levels of their organization.

Watch the brief presentation

by Greg Chase, XM Catalyst with XM Institute, who shares how to engage frontline team members to deliver an outstanding customer experience.  Not a member?

Join us

to access the full presentation.

Virtual Meetups, Engaging Frontline Employees. Join Forrest Caldwell, Director of Customer Experience at Yaamava Resort and Casino, and Greg Chase, XM Catalyst, to learn how Forrest's organization is tying the culture and values of their organization to frontline employees so they understand the value proposition and impact they have in creating exceptional moments for customers. Learn more about the meetups and

register here.

Ask an expert: Q&A with Moira Dorsey.

Join Moira Dorsey, XM Institute Catalyst, for a weeklong Q&A session from July 25th to July 29th in the XM Pros online forum. Learn more about Expert Q&A and Moira's expertise

here

.
About XM Pros
Launched in April 2020, XM Pros is a free community for XM professionals who want to learn, connect, advance their careers, and shape the future of the XM profession. Members of XM Pros can participate in a variety of interactive offerings, such as the XM Pros online forum, Expert Q&A sessions, Topic of the Month discussions, Virtual Meetups, 1:1 Peer Matching, XM Learning Lab discussions, and, when safe, local in-person events.
The bottom line: Join XM Pros to connect with your peers and take advantage of a variety of community offerings!
Laura Wells is the XM Pros Community Manager with the Qualtrics XM Institute