In case you missed it, I'm a huge Boston sports fan. So it feels great to write a post that combines one of my favorite teams with one of our Four CX Core Competencies.
I'm focusing on the leadership style of Brad Stevens, coach of the Boston Celtics. I've been a fan of Stevens since he was a coach at Butler University. He smart, confident, and seems to understand how to lead people. To get to know him better, I read a number of his interviews, including:
It turns out that Stevens is a great example of a Purposeful Leader. His actions and behaviors are consistent with what we call the Five P's of Purposeful Leaders: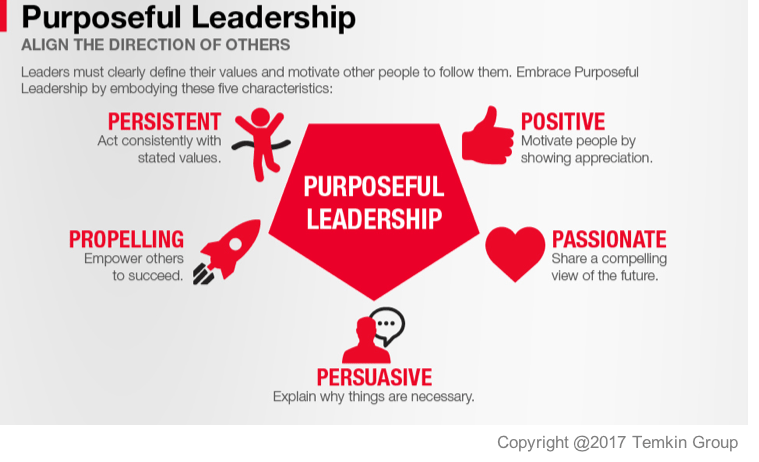 Passionate. Leaders who aren't energized by the company's future can't expect their employees, partners, or customers to be passionate about helping them get there. No matter what situation he's been in, Stevens paints a compelling picture of success for all of the people around him.
Persuasive. Purposeful leaders don't just bark orders about what things need to be done and how they expect people to do them. Instead they take the time to make sure that everyone understands why the organization needs to do something. Stevens has said "One of the things that I love about this league is that every one of these guys is here for a reason. It's my job as a coach to focus on why are they here. I help them manage the areas where they need to improve."
Positive. Temkin Group research found that employees who regularly receive positive feedback from their boss are three times more likely than other employees to do something unexpectedly good for the company and are three times more likely to make a recommendation for an improvement. Stevens gets this: "Our jobs are taking the 15 guys on the team, focusing on what they do best, and helping them soar with what they do best."
Propelling. As leaders individually represent such a small percentage of an organization's overall activity, whether they succeed or fail is not determined by what they personally do, but by how effectively they influence the actions of other people. Stevens recognizes that his success as a coach, is totally dependent on the performance of his players. Here's what Stevens has said: "The people around you are accomplished, they're passionate, they're competitive, they want to do well, and your job is to help them find their best ability."
Persistent. A leader's words are only meaningful if they align with his or her actions. Stevens has said: "I think culture is something that, you know, it's not something that automatically regenerates or automatically is year to year. It's got to be passed along by the older players in your program. It's got to be passed along by the way that you do things as a staff. Those are things that I've always found really challenging as a coach. If I'm going to demand that these things that we think are important to success on the court and also off of the court than I've got to try my best to be a model that's striving to live towards that."
The bottom line: We can all learn from Coach Stevens' leadership skills.
This blog post was originally published by Temkin Group prior to its acquisition by Qualtrics in October 2018.