Qualtrics XM Institute tracks Net Promoter Scores (NPS) in the U.S. across almost two dozen industries each year. We examined this year's scores and compared them to last year's. This year's data is based on a 2022 Q3 study of 10,000 US consumers. 
After their collapse in 2020, we found that in 2021, NPS scores partially recovered from their 2020 lows.  Based on our latest annual study with U.S. consumers, that trend has not continued this year. Some additional findings from our analysis include:
NPS declined in 21 of 22 industries.

From 2021 to 2022, industry average NPS scores declined for almost all industries, with an average decrease of 4 points.

Investment firms' and utilities' NPS fell the most.

Investment firms' industry average NPS fell from 28 in 2021 to 19 in 2022, for a total drop of 8.4 points – the largest decrease across all industries. Utilities' NPS fell at the next highest rate (7.9 points).

Consumer payments' NPS received the sole increase.

Only the consumer payments industry's NPS increased, from 0 in 2021 to 1 in 2022.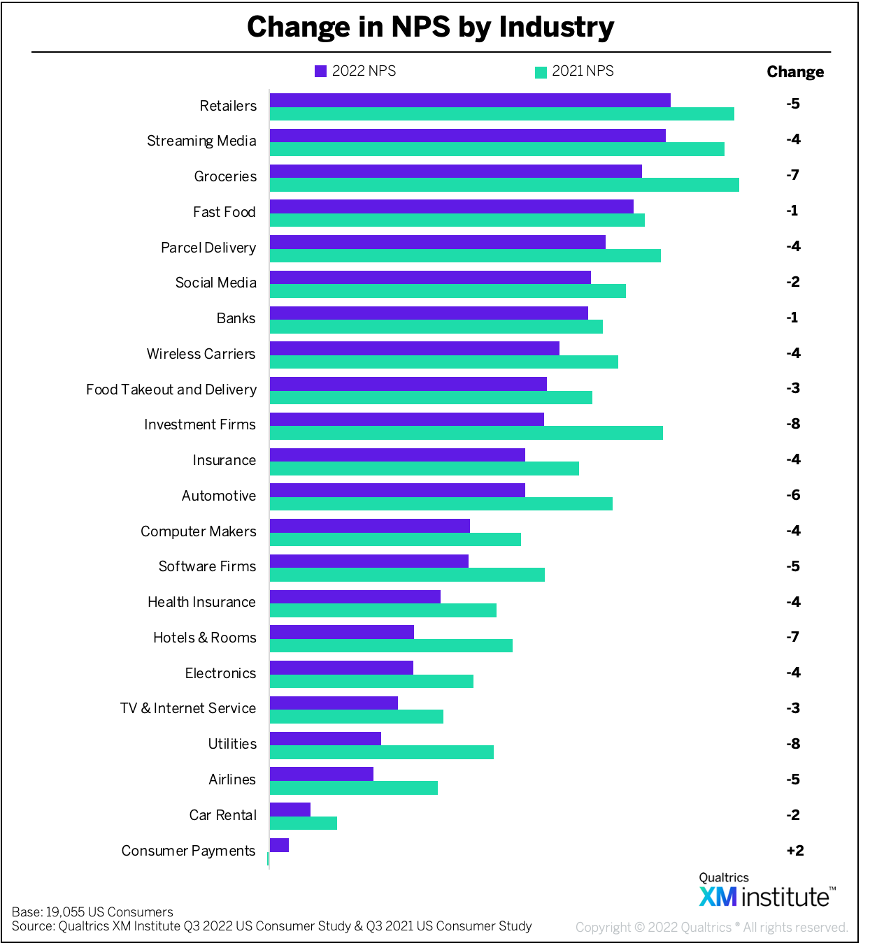 Overall, NPS decreased by about 4 points.

Average NPS across all industries dropped 19% between 2021 to 2022, moving from 20.3 to 16.5. 

NPS decreased most for younger consumers.

NPS among 18 to 34 year olds dropped by more than 6 points from 3.5 in 2021 to -2.4 in 2022.  

Older consumers' NPS dropped the least.

Among consumers 55 and older their 2022 NPS decreased to just half the amount of the youngest consumers' NPS compared with the previous year, down 2.9 points from 2021.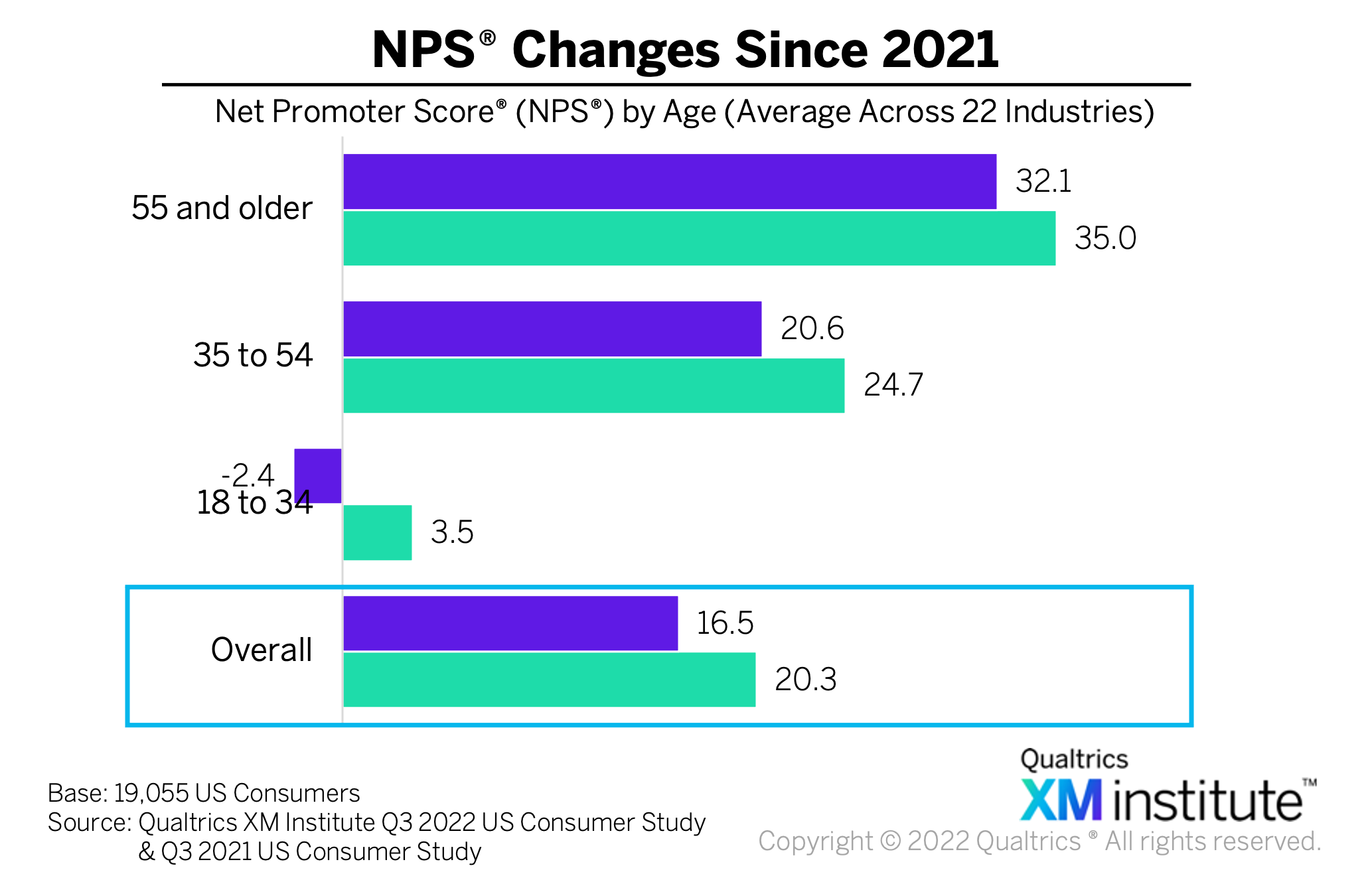 Net Promoter, Net Promoter Score, and NPS are registered trademarks of Bain & Company, Inc., Fred Reichheld, and Satmetrix Systems, Inc.
The bottom line: Consumer sentiment took yet another dive.
Moira Dorsey, XMP is a Principal XM Catalyst with the Qualtrics XM Institute
Talia Quaadgras is a Senior Research Associate with the Qualtrics XM Institute