Trust is a critical component of a strong relationship with customers. That's why Temkin Group has been measuring trust for several years in the U.S.
This year we're publishing the 2017 Temkin Trust Ratings, UK, which evaluates 157 companies across 16 industries based on a survey of 5,000 UK consumers in January 2017 (see full list of companies below).
At the top of the ratings are Nationwide, John Lewis, and M&S Food.  At the bottom of the list are Audi, Bank of Scotland, and BMW. Nationwide, Nissan, and Virgin Atlantic are more than 20 percentage-points above their industry averages, while Audi and Bank of Scotland are more than 40 points below their peers.
You can see a summary of the results in the charts below: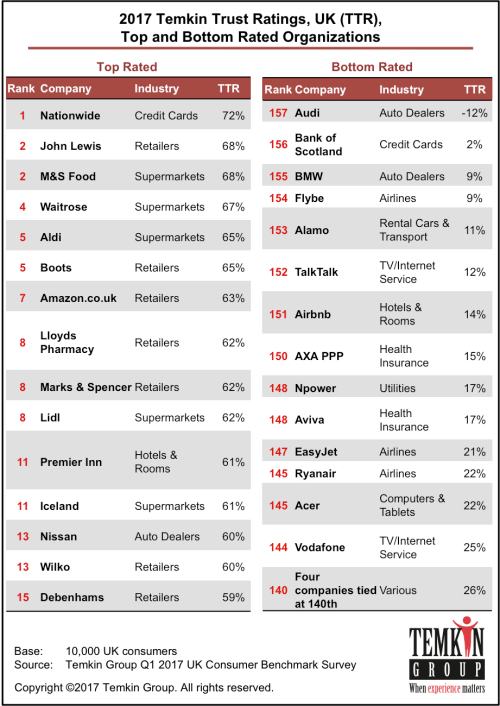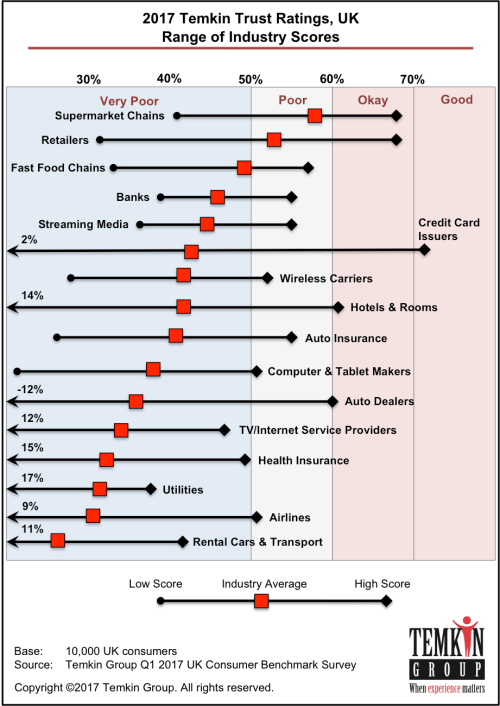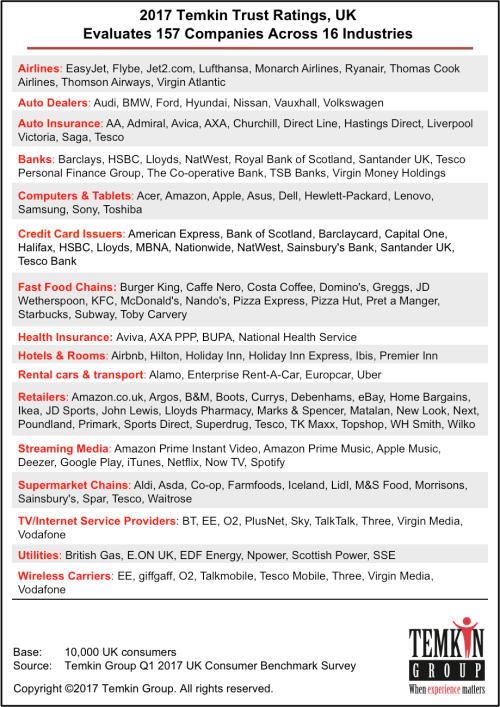 Methodology:
The data was collected from an online survey of 5,000 UK consumers during January 2015. Quotas were set to mirror the UK population for age, income, gender, ethnicity, and geographic regions.
The Temkin Trust Ratings are based on asking consumers the following question about companies with whom they've interacted during the previous 60 days: "How likely are you to TRUST these companies will take care of your needs?" Potential responses range from 1= "Extremely unlikely" to 7= "Extremely likely." Temkin Forgiveness Rating for a company is calculated by taking the percentages of consumers who respond with a 6 or 7 and subtracting the percentage who responded with 1, 2, or 3.
This blog post was originally published by Temkin Group prior to its acquisition by Qualtrics in October 2018.